Frustrated with Renee Ellmers? Well, you do have options in November.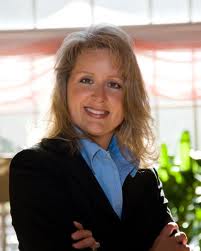 In May,  U.S. Rep. Renee Ellmers  (R-NC02) had a rather underwhelming primary victory against three relatively unknown (and poorly funded) challengers.  She lost Randolph County, and had a rather underwhelming performance here  in Moore County.
Since the election, we've received more information on her voting record.  Heritage Action has ranked her conservative effectiveness at 59% out of a possible 100.  The Club For Growth — which considers only economic issues — ranked her at 31% out of a possible 100.  (One Democrat ranked higher than her, and she was ONE POINT higher than former Black Panther Bobby Rush.) 
During the primary, Renee told The Pilot that she was "never really one of those Tea Party people."  She ran an ad claiming to be the most conservative member of the North Carolina delegation.  (We now know different.)  In Washington, she's been hanging out with The Ripon Society — a group of left-of-center Republicans.
So, here we are looking next at the November general election for the state's Second Congressional District.   The Second is overwhelmingly Republican.  I've heard plenty of folks sigh and say they will just hold their noses and vote for her in November.
But do you really have to do that?
In November, Renee will have two opponents on the ballot with her:  Democrat Steve Wilkins of Moore County and Libertarian Brian Irving of Cumberland County.
Wilkins is former military, and appears to be running as somewhat of a moderate.
With the Libertarian Irving, we would know what we're getting.  People join the Libertarian Party — and run for office under that banner — out of a deep-seated commitment to limited government.  The Libertarians are a distant third here in North Carolina, but the party would be a comfortable place to park your vote — if you are currently debating whether to: hold your nose and vote GOP, or not vote.
Let's look at the scenarios.  Typically, a Democrat will pull 33 to 36 percent of the vote in this area (just by filing).   If Irving would get a significant chunk  of the voters who went with Richard Speer in the primary,  Miss 59% would get the scare of her life and likely sit up and take notice.  She might also  have to start packing up her office, because the split could throw the seat to the Democrat Wilkins.
Even if Wilkins slips in, it would be for only two years.  The Republicans and the Tea Party could hopefully regroup, pick a suitable nominee, and retake the seat in 2014.   As a moderate Democrat, Wilkins's voting record would likely not be too different from Ellmers — whose record has been right there with some Democrats on economic votes.
If the "unthinkable" happened, and we elected a Libertarian, he'd likely be right there with a lot of the other true conservatives in the House  fighting for limited government.
So hold off on holding your nose in November.  Take some time to research your options, first.  You do have choices.