Renee Ellmers getting back to her Tea Party roots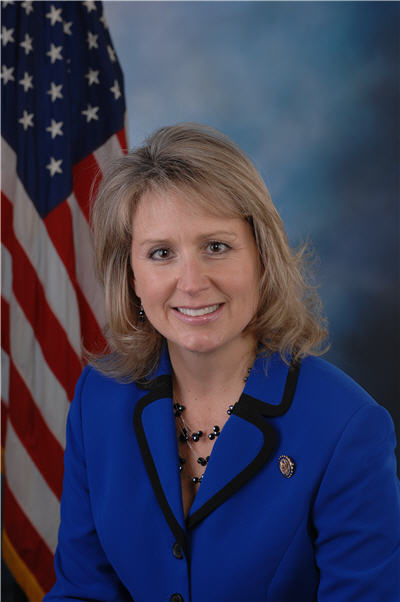 Congresswoman Renee Ellmers has re-discovered her Tea Party roots just in time for the 2nd congressional district's GOP primary.  Many political observers say the work of The Tea Party was CRUCIAL in her 2010 upset of incumbent Bob "Boom Boom" Etheridge.
Ellmers has introduced legislation in the House to block installation of toll booths on Interstate 95 in North Carolina:
U.S. Rep. Renee Ellmers of Dunn has introduced legislation to block tolling of traffic on Interstate 95 through North Carolina.

"While our highways need to be updated to meet growing needs and usage, North Carolina taxpayers should not have to bear further burdens after paying one of the highest gas taxes in the country," Ellmers said Thursday afternoon in the statement announcing her move.

The Federal Highway Administration has given conditional approval for the state Department of Transportation's proposal to place tolls on I-95 as a way of paying the $4.4 billion price tag for widening and improving the road's 183 miles through the state.

Ellmers first aired opposition to the project last week, calling for an economic study of the impact tolls would have on communities along the corridor. She represents the state's 2nd District, through which I-95 curves like a spine.

That letter, and her statement Thursday, said DOT did not fully explore other possible funding sources as required by law, such as the money generated by the state's gas tax, some of which has been channeled to the general fund over the last 20 years.

But the study process is still under way, said Greer Beaty, a DOT spokeswoman.

"We certainly are going to follow every law and every requirement," Beaty said. "We've looked at available funding, and this is one option for how to make the improvements to 95. We just have conditional approval; we have many, many more steps to go through. This is a long, long process."

Tolls were proposed because other available funding meets only 10 percent of the cost of widening the interstate to six lanes throughout the state, and to eight lanes from I-40 to Lumberton.

Ellmers' statement said tolls would cause "crippling harm" to residents and businesses.

Thomas Doheny, Ellmers' press secretary, said she's been cautioned about the consequences of tolls by colleagues including Rep. Michael Grimm, a Republican from New York, where I-95 is tolled heavily.

"He's been warning her, whatever you do you've got to stop these tolls from going into place, they're going to absolutely crush your economy," Doheny said.

[…]
What about the Highway Fund which is populated with revenue from our obscenely-high gas tax?  Why do we have money to give to the Moore County Airport, but not enough to pay for maintenance of a vital economic asset like I-95?
One  reason we are at this point is because Mike Easley, Bev, and their playmates repeatedly raided that highway fund to pay for all kinds of non-road-related pet projects.  I bet an honest person or two could go through the state budget and find enough wasteful spending to cut that would pay for this project — without needing to shake more money out of the state's exhausted, economically-distressed populace.
Three cheers for
Miss Harnett County
.  Now, why isn't she getting any support from — oh — the state party, General Assembly Republicans, and the other Republicans in the state's congressional delegation?