Could VA-GOP brouhaha blow back onto NCGOP?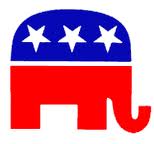 US House Majority Leader Eric Cantor (R-VA)'s primary opponent is calling for an investigation of the Virginia GOP's new executive director.  Why?  Apparently, the new ED's consulting firm is on Cantor's payroll:
David Brat, the long-shot challenger to Congressman Eric Cantor (R-VA) in Virginia's 7th Congressional District, is demanding an investigation into the new executive director of the Virginia Republican party, Shaun Kenney, after it was revealed Kenney's consulting firm is now on Cantor's payroll.

"If Eric Cantor's campaign or any of his affiliates has hired Shaun Kenney's consulting firm, any pretense of fairness in the upcoming Seventh District Congressional Race is diminished," Brat wrote in a letter to Pat Mullins, chairman of the Republican Party of Virginia (RPVA).

Brat told PJ Media Tuesday he wanted an investigation into the matter, but the letter, sent Wednesday, represents a formal demand to the state party.

On Monday, a posting by a contributor at the blog Kenney founded, Bearing Drift, revealed that a consulting firm Kenney co-founded with his brother Jason, K6 Consulting, recently landed Cantor as a client, igniting a firestorm of controversy within Virginia's Tea Party community.

On Tuesday, Kenney told Breitbart News "My brother Jason advises for the Cantor campaign, absolutely. Been very open about that." […]
The North Carolina Republican Party has a very similar scenario.  Todd Poole, NCGOP's executive director, is a founding partner in the Red Dome Group, a Charlotte-based political consulting firm.  The firm announced Poole was taking a leave of absence when he got appointed to the state party job.  It was not made clear if Poole would relinquish his financial interest in the firm while serving at the state party. 
Red Dome Group is involved in some GOP primary campaigns in North Carolina this year — including ONE in Davidson County.  An employee within the state party's accounting office is currently serving as a campaign treasurer for an incumbent GOP legislator locked in a primary in the Greenville area.