NCGOP Convention Scuttlebutt …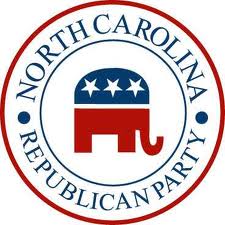 Well, it looks like the NCGOP will be led for the next two years by by Chairman Claude Pope of Brunswick County (formerly of Wake) and Vice-chairman Joyce Krawiec of Winston-Salem.  Pope handily defeated Charlotte area Tea Partier Jack Brosch.  Krawiec topped a four-person field with former legislator Glen Bradley coming in second, former Guilford GOP chairman Marcus Kindley coming in third, and Tea Party activist Dave "Major Dave" Goetze pulling in at a distant fourth.
Pope has publicly admitted to being the hand-picked choice of Gov. Pat.  But a surprising number of Tea Party activists I've spoken with are quite content with Pope at the helm of the state party.  They tell me he was very helpful to Tea Party efforts while serving as chairman of The Wake County GOP.
US Senate: The convention has also served as quite a beauty contest for potential GOP candidates for the 2014 US Senate primary.  Cary physician — and Tea Party favorite — Greg Brannon addressed the convention Friday night.  State House speaker Thom Tillis got  much a more prime speaking spot — Saturday, just prior to the vote for party chairman.
Sources tell me it is looking less and less likely that congresswoman Renee Ellmers will jump into the US Senate race.  She did address the convention delegates, but did not sound like a potential Hagan foe.  My sources tell me that Ellmers appeared to be casually enjoying the convention more than politicking for a potential Senate run.
The real wild card here is Charlotte pastor Mark Harris — a major player in the Southern Baptist Convention.  Harris appears to be impressed with an effort to draft him into the Senate race. All indications are there that he will jump into the race.
Sources tell me that political operatives close to outgoing NCGOP chairman — and former congressman — Robin Hayes are behind the Draft Harris effort.  I am told that the draft effort has every appearance of a benefit to the Tillis campaign by splitting the Tea Party / conservative vote.