Breaking News: Richard Hudson DOES something.
Richard Hudson and I allegedly live about 1.5 to 2 miles apart.  This is a pretty small community.  I never see him.  Never. It's like he never switched his residency from DC – um, Concord.  *Yeah, Concord.*
(I actually had a few local residents contact me and seriously ask if I knew who that was restraining the man who wanted to fight Matt Gaetz.)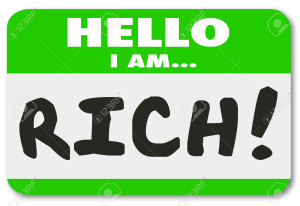 Hudson fabricated a business when he first ran, so he could claim to be a "small businessman." In DC, he's hugged up tight to the House leadership and the establishment.  He's had one of the squishiest voting records in the Congress, much less our state delegation.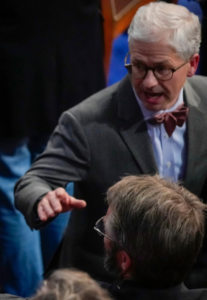 Last night, Hudson got a lot of national press for disrupting a potential fight between an Alabama Republican and Florida's Matt Gaetz.  Interestingly, Hudson and Rogers had been off talking privately just before the incident. (The photos look a lot more glamorous and tough-guy than the video does.  Patrick McHenry, who was in the vicinity, came off looking like a girl in distress.) 
The standoff on the speaker vote was an important thing.  It made a statement to the RINOs that they need us.  Not just our ideology for the purposes of campaigning.  I was amazed at a lot of the "Only McCarthy" crowd.  A cult of personality like that is never healthy.  Threatening folks in your own party to vote for Kevin is a BIT MUCH. 
There's nothing about ol' Kevin that makes him an outstanding leader.  He IS plugged-in to a lot of the BIG special interest cash.  And THAT gets the attention of so many of the, um, *honorables.*