Another Fayetteville politico aiming HIGH?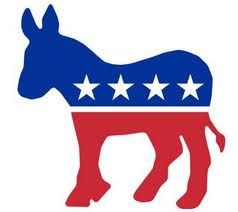 Word is on the street that state senator Eric Mansfield (D-Fayetteville) is taking a good hard look at the state's soon-to-be-vacant lieutenant governor post.  If he makes the jump to that race, that will mean TWO incumbent Democrats in the county's General Assembly delegation will be seeking higher office.  State Rep. Rick Glazier is already primarying incumbent DPI secretary June Atkinson.  If Mansfield jumps in to the race for #2 in the state, he will join state personnel chief Linda Coleman and become the second black candidate for the seat.
This is interesting on two fronts.  Democrat legislators are apparently foreseeing a long tenure in the minority on Jones Street.  Many are retiring or seeking higher office.  Adding a second black candidate to this high-profile race will certainly (1) guarantee a black Democrat candidate for the seat in November, (2) increase black turnout in May and November, and (3) aid BarryO's get out the vote (GOTV) efforts in the state.
Hampton Dellinger, a white attorney and son of Bill Clinton's solicitor general, is also considering jumping into the LtGov race.  He was an unsuccessful candidate in the 2008 primary for this seat.