A Bad Hair Day for Rep. Pittman?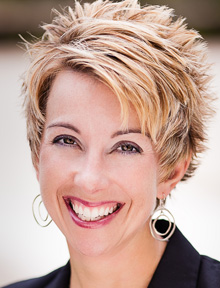 Lady Liberty has done a bang-up job introducing us to the wannabe "hair apparent" to conservative state Rep. Larry Pittman (R-Cabarrus).
Conspiracy-minded folks might see the announcement of a primary challenge against Pittman by Harrisburg realtor Leigh Brown as a form of payback by establishment types for his on-camera calling-out of state House speaker (and US Senate candidate) Thom Tillis. (State Rep. Robert Brawley (R-Iredell) — another legislator who went public with his frustration with Tillis — has already been blessed with a GOP primary opponent.)   Brown is a realtor who works the same beat as Susan Tillis, wife of Thom. An internet search reveals that they have worked together on a number of real estate deals in the Charlotte area, so they DO know each other.  Some of my Mecklenburg sources also tell me  Ol' Susan is well-known as being rather vindictive toward folks who criticize her man. 
The conspiracy theory gains credibility when you think back to previous attempts to recruit GOP establishment types from Mecklenburg County to move into Pittman's district and primary him. 
Or – upon close inspection of Ms. Brown's record – you could write this off simply as the antics of an ill-informed dingbat with too much time on her hands. 
Exhibit 1:  Brown kicked off  a bizarre, very short-lived campaign for governor in 2012.  She attempted to get on the ballot as an "independent."  It's not clear why the campaign never completely came to fruition.  Perhaps it was that simply nobody cared.
Exhibit 2:  After the aborted "independent" run for governor, Brown was publicly identifying herself as a "DemoPublicanRepubliCrat".  O-Kay. 
Exhibit 3:  Brown appears to have a poor grasp on the action on Jones Street: 
[…] Brown, who owns the Harrisburg real estate company Leigh Brown & Associates, said she is fed up with legislation coming out of Raleigh that she feels is hampering teachers.

"I am not a politician by trade. With that being said I am putting my pearls in the ring, primarily because I've got two children in public schools and I am very, very concerned about what's happening to public education," Brown said.

"What's coming down on the local schools is coming from the legislative level, so I am not going to sit back and fuss about it," she said. "I will go do everything I can to help get the ship righted."

The filing period is Feb. 10-28. The primary election is set for May 6, with the general election on Nov. 4.

Brown, 39, is challenging Pittman, who was appointed in October 2011 and ran unopposed in 2012 after defeating former Cabarrus County commissioner Jay White in the primary.

N.C. House District 82 seat covers most of western Cabarrus, including part of south Concord.

"This is not about Pittman, this is about me," Brown said. "This is about the fact that I'm a citizen and I've got a voice, and I don't think we should be as concerned with people's background in politics as much as we should be concerned about having a broad array of different kinds of people in the legislature, different genders and ages, and cultural backgrounds and business backgrounds and family makeup, so that you have people represented in many different ways.

"And I for one don't feel the legislature really looks like me. So if I'm not happy about that I have to go do something about it."

Brown said she opposes some of the education legislation passed recently by the General Assembly, including the Read to Achieve program.

That program "is unnecessarily stressing out our third graders and our third-grade teachers and parents with threats of summer school and holding children back on a test that has not been vetted," Brown said. "And we've got people in a panic. These children are 9 years old. They should be receiving a well-rounded education, not learning how to take some test that nobody really knows what it's going to look like."

Brown said the state is losing teachers because of education legislation coming out of Raleigh.

"It's got to stop," she said. […]
If that is true, you would have to wonder why she is choosing to primary one of the leading anti-Common Core voices in the General Assembly.  Meanwhile, Cabarrus County's other GOP legislator, Linda Johnson, sits on her perch as House Education Commitee chairman praising and propping up Common Core.  (She got picked for that post by Speaker Thom, by the way.)  Why isn't Johnson getting primaried?