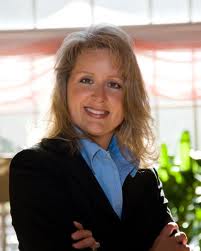 (That's what they say on Jerry Springer when offering enthusiastic encouragement to a female.)
I'm having second thoughts on U.S. Rep. Renee Ellmers.  We've been a little tough on her on this site. She campaigned as a Tea Party loyalist, but has spent most of her first term at John Boehner's right hand or in his back pocket.  RedState.com  has video posted of Mrs. Ellmers getting in the very ugly face of U.S. Rep. Henry Waxman (D-Beverly Hills, CA) — a wretched man frequently mistaken for a steaming pile of satanic demon dung.
Perhaps Mrs. Ellmers has rediscovered her Tea Party mojo. Hopefully, this is more than an election year PR stunt.  But this video definitely has me — one of Mrs. Ellmers' newest constituents — smiling.  Keep it up, lady.