WRAL: NC state House speaker Thom Tillis owns a business. Located in SC. (Incorporated in FLA.)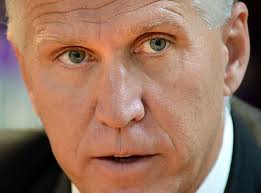 State House speaker and Senate candidate Thom Tillis likes to talk about what the General Assembly — under his leadership — has done to improve the business climate in the Tar Heel State.  Yet — according to some research by WRAL — Tillis is an "owner" in PDQ Ft. Mill, LLC.  
The LLC — established in 2010 — does not appear on Tillis' 2011 financial disclosure form.
(But Aquesta Bank DOES. Tillis supporters claim the speaker is merely a shareholder in this publicly-traded bank.  But, on his own form that he signed, Tillis identifies the bank as a "non-public" company. ) 
The firm appears to be a franchisor or franchisee for the PDQ fast food chain.   Granted, Ft. Mill, South Carolina is a stone's throw from Charlotte.  But it is in the Palmetto State.  And Tillis is one of the top elected officials in the Tar Heel State. A search of the NC Secretary of State's web site finds no incorporation information for PDQ Ft. Mill, LLC in North Carolina.  However, a search of the South Carolina secretary of state's site finds PDQ Ft. Mill, LLC to be a foreign entity incorporated in the state of Florida — which has NO state income tax. (No state income tax.  Wouldn't that be nice, fellow Tar Heels?)
In South Carolina, the corporate tax  is 5 percent.  The tax rate in North Carolina is 6.9 percent.
During this year's tax reform debate in the General Assembly, Tillis and his House leadership team pushed a much less-aggressive approach to taxes than the Senate did.