WNC Rally. For Mark Meadows. Monday.
FreedomWorks and a bunch of other friends of this site are putting together a quick show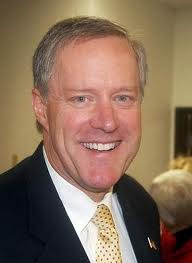 of appreciation Monday in the big city of Waynesville — in the heart of Meadows's district — to show appreciation to the man who led the fight to slay Ryan- Ryno- Care.  Here are the details:
On Monday, March 27, 2017, FreedomWorks is sponsoring a rally to support Congressman Mark Meadows in front of the Historic Courthouse in Waynesville, NC at 12:30PM. Asheville Tea Party and Haywood 9-12 are the local grassroots groups supporting this effort. The NC11 Congressman has been making news recently in D.C. The goal is to let him know the folks back home are standing strong with him as he fights to make healthcare more affordable for all Americans.

Supporters are encouraged to come early at 11:30AM to Bocelli's Italian Eatery (319 No. Haywood St, Waynesville, NC 28786) for a complimentary FreedomWorks lunch, to make signs, and to sign a THANK YOU card for Congressman Mark Meadows.

Thank Mark and all of those who gave us another opportunity to get health care right – #TheyStand4US.

At 12:30PM everyone will walk over to the Courthouse for the sign wave.

Specific Details:
Location of Rally: 285 N Main St, Waynesville, NC 28786
Time: 12:30
Date: Monday, March 27, 2017
Lunch: Bocelli's Italian Eatery, 319 No. Haywood St, Waynesville, NC 28786 – Time:11:30AM.
FreedomWorks will provide lunch and materials to make signs. After lunch and sign making, we walk over to Mark's Office at the Courthouse or you can drive.
Parking deck: 150 Branner Ave, Waynesville, NC 28786
If you're anywhere near Waynesville, and have some flexibility during the workday, make a point to stop by and show some appreciation to this man.