Economics is HARD for the AP, too.
The AP is learning the same hard lessons The N&O is taking on.  It's tough to try and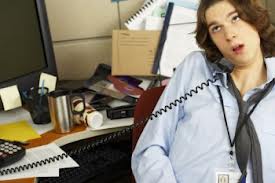 explain this economics stuff to your dwindling readership.  Those geniuses are convinced HB2 is breaking our bank here in ol' N-C:
Despite Republican assurances that North Carolina's "bathroom bill" isn't hurting the economy, the law limiting LGBT protections will cost the state more than $3.76 billion in lost business over a dozen years, according to an Associated Press analysis.

Over the past year, North Carolina has suffered financial hits ranging from scuttled plans for a PayPal facility that would have added an estimated $2.66 billion to the state's economy to a canceled Ringo Starr concert that deprived a town's amphitheater of about $33,000 in revenue. The blows have landed in the state's biggest cities as well as towns surrounding its flagship university, and from the mountains to the coast.

North Carolina could lose hundreds of millions more because the NCAA is avoiding the state, usually a favored host. The group is set to announce sites for various championships through 2022, and North Carolina won't be among them as long as the law is on the books. The NAACP also has initiated a national economic boycott.[…]
$3.76 BILLION !!!  (McClatchy lost that much last quarter.  And they're STILL around!)
MORE:
[…]And AP's analysis shows the economy could be growing faster if not for projects that have canceled.

Those include PayPal canceling a 400-job project in Charlotte, CoStar backing out of negotiations to bring 700-plus jobs to the same area, and Deutsche Bank scuttling a plan for 250 jobs in the Raleigh area.
Funny.  I can't find any info about where PayPal diverted those alleged 400 jobs.  Let's say I announce that The Daily Haymaker WAS going to create 5000 jobs in North Carolina, but since Roy Cooper got elected — we will create NONE.  If I don't ever get around to creating those 5000 jobs somewhere else, DID North Carolina actually lose anything? 
Do you realize how many economic development projects never produce the jobs they promise?  Remember Dell, Winston-Salem? 
Other companies that backed out include Adidas, which is building its first U.S. sports shoe factory employing 160 near Atlanta rather than a High Point site, and Voxpro, which opted to hire hundreds of customer support workers in Athens, Georgia, rather than the Raleigh area.

"We couldn't set up operations in a state that was discriminating against LGBT" people, Dan Kiely, Voxpro founder and CEO, said in an interview.

All told, the state has missed out on more than 2,900 direct jobs that went elsewhere.

Supporters are hard-pressed to point to economic benefits from the law, said James Kleckley, of East Carolina University's business college.

"I don't know of any examples where somebody located here because of HB2," he said. "If you look at a law, whether or not you agree with it or don't agree with it, there are going to be positive effects and negative effects. Virtually everything we know about (HB2) are the negative effects. Even anecdotally I don't know any positive effects."
What does it say about a company that makes strategic decisions based on who gets to use what bathroom? ( I wouldn't go anywhere near THAT stock.)
Here's Lt. Gov. Dan Forest dropping some common sense on the whole situation: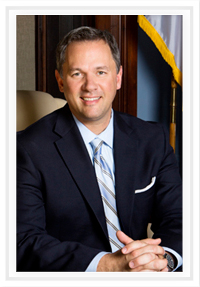 […]"The recent economic forecast reported by the Associated Press has no basis in fact and is another attempt to mislead and confuse the public through a bogus headline. The AP's figures are based off one person's guess over a 12 year period. Over this same time period, according to all economic forecasts, our state will have a GDP of over $6 trillion. If even using the AP's numbers as fact, the total "loss" would equate to 0.06%, meaning on overall impact of approximately one half of 1/10 of one 1%. And the percentage of GDP loss would only be that high if we had no more economic growth from now until 2029, which is absurd to say the least.[…]
A is for Absurd.  (And The Associated Press.)