Will indictment of Boss Bev's bag man bounce back on Senator Hagan?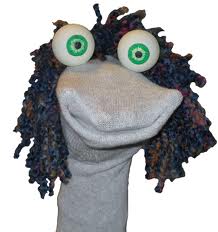 Boss Bev's campaign finance chief was in court yesterday, and WRAL was there:
Gov. Beverly Perdue's former campaign finance chief pleaded guilty Wednesday to obstruction of justice in connection with violations in her 2008 campaign.

Peter Anthony Reichard entered an Alford plea, which allows a defendant to plead guilty, while maintaining his innocence, and admit it is in his best interest to take the plea deal because there is sufficient evidence to find him guilty.

Reichard, 54, of Greensboro, didn't comment, other than to answer questions from Superior Court Judge Donald  Stephens, during the half-hour court hearing, but he issued a statement later in which he said he pleaded guilty only to spare his family the expense and hardship of a trial.

"I have spent most of my adult life working hard to serve my community and the state of North Carolina. I acknowledge that I have made some mistakes along the way and today pay the price," he said.

Stephens suspended a six- to eight-month prison sentence and placed Reichard on unsupervised probation for two years. He also ordered him to pay a $25,000 fine and barred him from working on any campaign or for any political group and soliciting money for candidates.

"I think I have taken him out of the political game," Stephens said, adding that he didn't order an active prison sentence for Reichard because he didn't personally benefit from the scheme.

Reichard funneled $32,000 in under-the-table payments from Charles Michael Fulenwider, a wealthy Perdue donor from Morganton, through a private Chapel Hill company Reichard controlled to pad the salary of a full-time campaign fundraiser in 2007 and 2008, Wake County District Attorney Colon Willoughby said.
Now, let's look at a Dec 12 piece on Reichard by McClatchy Newspapers:
Reichard, 54, declined an interview request but agreed to answer written questions screened by his lawyer and two public relations consultants. He refused to answer inquiries related to his pending case.

But in his answers, he struck an apologetic tone.

"I was always under pressure to make quick decisions and to problem-solve — many times on the basis of incomplete information," he said. "Did I always make the correct decisions? No. But I tried my best to do a good job. I will be accountable for my decisions."

Reichard's entry into the Democratic Party's fundraising circle began with a call 13 years ago from a friend of Easley, according to Reichard and news reports from the time.

Easley, then attorney general, had his eyes on the governor's mansion. Join the campaign, the caller said. Help us raise money. Get in early on a winning ticket.

Reichard was president of the Greensboro Area Chamber of Commerce, where he had endeared himself to many and risen quickly. It's also where he met his wife, Linda Hiatt.

His life was built on connections, but he had never worked in politics.

A month later, he became the Easley campaign's statewide finance director and first paid staffer.

"I saw it as a way I could participate in the political process," Reichard said. "The truth is that no one likes to do political fundraising. But I was willing to work hard and learned to have a thick skin."

At the time, he described his job to a Greensboro newspaper as "raise money, dummy."

But trouble from his tenure as chamber president tainted his role on the campaign.

The controversy exploded weeks before the 2000 election with the release of an audit that revealed a financial crisis, leadership problems and bad accounting at the chamber. Under Reichard's watch, the report revealed, the chamber hemorrhaged money and ran a deficit by the time he left.

Easley distanced Reichard from his campaign's finances but called him a "very tenacious" fundraiser.

The audit found no criminal wrongdoing, though questions swirled. Reichard said he took responsibility for the problems, which he believes were outweighed by successes.

Charles "Chip" Hagan III, the former chamber chairman and local Democratic Party leader, vouched for Reichard when Easley called about it.

Hagan, the husband of U.S. Sen. Kay Hagan, reiterated his support in a recent interview. "I think very highly of Peter," he said. "He's a dynamic guy."

In the end, Reichard raised $11 million, then a record for a North Carolina gubernatorial campaign. And Easley won.

Reichard's stock quickly appreciated.
OK.  This guy is deep in the Easley campaign, which was the subject of probes into funny financing and unreported campaign flights.  He's involved with Boss Bev's campaign which also has been dealing with questions about funny financing and airplane flights.  He gets indicted for, and pleads to, obstruction of justice.  And we have the husband of our junior U.S. senator recommending Reichard for jobs and describing him as "a dynamic guy."
Senator Hagan is up for reelection in 2014.  I hope state House Speaker Thom Tillis and his team are watching this closely as they prepare for a 2014 campaign against Hagan.  (Oops. Did I say that out loud?)