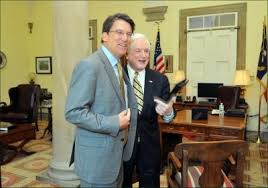 Governor Pat McCrory is ratcheting up his efforts to bring the same GOP base infuriation and screwing-over tactics he perfected in Charlotte to a much larger statewide audience.  The legislature set up a commission for dealing with Duke Energy's coal ash spill in the Dan River.  Instead of talking policy specifics, Gov. Pat has decided to initiate a fight over who gets HOW MANY appointments to said commission.  To hammer home his point, McCrory has teamed up with Jim Hunt — *EVERY Republican's friend* — and Jim Martin to sue senate president pro tem Phil Berger (R) and speaker senator-elect Thom Tillis.   (Jim Hunt. Really?  *Was Beezlebub, himself, unavailable?*) 
*Sigh*.  We elected McCrory to LEAD the state government and make it more efficient and consumer-friendly.  We elected a GOP majority to shrink go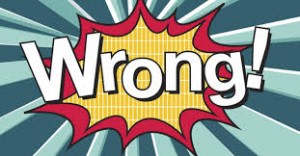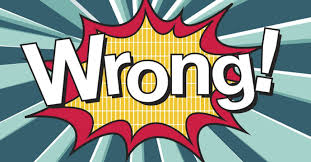 vernment and introduce some freakin' common sense to the state bureaucracy. We're not getting ANY of that.  Both sides in this fight are WRONG.  Gov. Pat allowing that snake oil salesman Jim Hunt into this makes his bumbling quadruply egregious and atrocious. 
NC DENR has four divisions — Water Resources, Waste Management, Ecosystem Enhancement, and Water Quality — that seem, on the face of it, quite appropriate for dealing with the coal ash spill. There have got to be all kinds of regulations and rules on the books.  Instead of fixating on a nonsense commission, why not dispatch DENR to DO ITS JOB ????
If there are some conflicts or ambiguities in terms of policy, why not have members of the administration sit down with the appropriate legislative committees to firm up or clarify the guidelines?  A bunch of folks with Rs next to their names RUN state government.  I thought they were all on the same team.  
Send that weasel Jim Hunt on his way.  Kill this stupid commission.  Have the folks at DENR sit down with appropriate Jones Street personnel to figure out a game plan.  AND GET 'ER DONE.    
It's unbelievable to see the alleged party of smaller government creating yet another layer of bureacracy when we already have this monstrous environmental regulation machine in the budget.  Stop pussy-footing around and get to work.  DO YOUR JOBS.