Two to watch in 2014: Crisco in NC-02, White in NC-07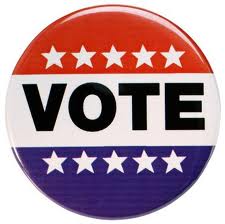 Former state senator David Rouzer (R-Johnston) probably had the biggest smile of all on his face upon hearing of Mike McIntyre's retirement.  Rouzer lost a very close election to McIntyre in 2012 in a specially-configured majority-Republican district.
We were all expecting a sequel to 2012 in the 7th — until McIntyre dropped his bombshell on Wednesday.  McIntyre was clearly the Democrats' best hope for holding this seat, which had been Democrat since — oh — Reconstruction.   Yesterday's news would seem to clear the path for Rouzer — a former lobbyist and congressional staffer — to return to DC.
But New Hanover County commissioner Woody White may have something to say about it.  I first met White in 1996 — while I was a member of the drive-by media covering the 7th district race, and he was an aide to a GOP candidate in that race.  White is a pretty sharp, politically-astute guy.  He's been part of a successful law practice in Wilmington for some time. (He was a long-time law partner with Patrick Ballantine — the former state Senate Republican leader and 2000 gubernatorial nominee.) 
White was appointed to fill the remainder of Ballantine's Senate term, when he resigned to run for governor.  He now serves on the New Hanover County Board of Commissioners.  White has developed an extensive network of political contacts in Raleigh, as well as in the coastal counties of the 7th district — thanks to his relationship with Ballantine, and his service in the state Senate and on the county board.
He's been pretty active in the Wilmington community,  is in thick with the local Republican establishment, and can likely count on the old Ballantine political network.  White is a native of Bladen County — on the far western end of the district — where he still has friends and family.
It appears former NCGOP chairman Tom Fetzer is on board with the White campaign.  And media reports indicate a rosy fundraising picture for White.
Closer to Ground Zero for us is the 2nd congressional district.  Folks on the ground are telling me how surprised they are at how well-received news of Democrat Keith Crisco's entry into the congressional race is being received.  The 2nd is a pretty conservative jurisdiction.  Crisco is best-known for his service as Bev Perdue's commerce secretary, but around here is respected for the business — Asheboro Elastics — that he founded and grew in Randolph County.  Crisco is a native of Randolph County — one of the district's largest pockets of votes — and has helped put a lot of local people to work.  (Ellmers lost Randolph in the 2012 GOP primary to a low-budget, lesser-known candidate from Cumberland County.)  My sources tell me his "Main Street businessman" rhetoric is playing well on, um, Main Street.   
Crisco may have a high level of personal likeability.  He may be able to put his hands on enough money to run a competitive race.  But, in the end, it will come down to how successful he can be in getting the folks in this very conservative district to mark a name on their ballot that has a D next to it.