Making Friends 101, with Professor Tim Lea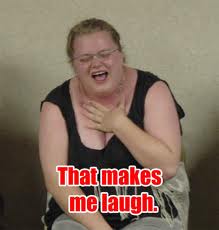 Moore County Commissioner Tim Lea, who apparently believes he is the smartest person in Moore County and quite possibly North Carolina, has ruffled more than a few feathers on some politically-powerful 'birds' with a PowerPoint presentation he is circulating.  The PowerPoint, which (1) was prepared by an on-the-clock county employee and (2) includes four pages of  bio on Lea,  offers up a lot of financial data suggesting that Lea's colleagues on the board have dramatically increased the county's debt  — over Lea's objections, of course.
The crowd of critics panning Lea's PowerPoint offensive is growing by leaps and bounds.  Plenty of sources in the know about county government operations tell me Lea's presentation can best be summed up as (1) exaggeration, (2) fabrication and (3) just plain ignorance of finance and accounting.  Sources tell me Lea is presenting debt scheduled to be paid over a 40 year period as though it is due next week. They also tell me he is including estimated interest amounts that assume the debt will not be paid off until Year 40.  My sources say it is quite likely a lot of the county's debt will be paid off  ahead of schedule, thereby saving the taxpayers significant amounts in interest.
They tell me Lea is also subtly including voter-approved school bond debt.  (It's tough to attack your fellow politicos for that.)  Lea's presentation also includes the county's water and sewer debt, which is set to be paid in full by water bill payments.
Well,  you can add former commissioner Michael Holden – a practicing CPA and a dangerous man to debate numbers with — to the list of Lea critics.  One of my spies forwarded me THIS email message from Holden to Lea regarding Lea's PowerPoint:
So let me see if I understand this Tim, since I left the board, county debt has gone up by 364%, taxes have increased by almost 30% and spending by 15%. You guys call yourselves conservatives! Tim, you are the one with the most seniority, you worked very hard to get your cronies in place. Are you taking responsibility for this? Let me know if you want Virginia, David and myself to come back and straighten things out.   Michael Holden
Holden is referencing former commissioners David Cummings and Virginia Saunders, who lost their 2006 reelection bids to Lea-backed candidates.