GOP legislators seek business POV; Dems & Media cry FOUL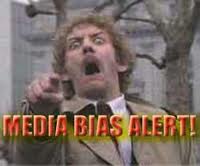 Boy, it really turns my world upside down to see something published by The N&O staff complaining about not including both sides of a story.
Until recently, I thought "fracking" was only an epithet used by characters on Battlestar Galactica.  (Sorry, my geek is showing.) 
Actually, fracking is a new way of mining natural gas that has already created an economic boom in North Dakota, Pennsylvania and Montana.  A recent geological discovery has determined that a similar boom could be in store for North Carolina.  But the alleged Mainstream Media (MSM), Boss Bev, and her legislative hench-persons are having NONE of that.
So far, we in North Carolina have been bombarded with pro-environmentalist, ant-fracking, one-sided news coverage like THIS from our thrice-weekly Pulitzer Prize winning local paper here in Moore County.  Apparently, some GOP legislators in Raleigh are trying to actually get the other side of the story on fracking, and it's driving the MSM and their Dem allies BATTY:
State Sen. Bob Rucho returned from a taxpayer-funded trip to Pennsylvania's shale gas drilling region talking about green pastures and cows – not drinking water contamination or health concerns. "I was impressed with the best industry practices they've established," he said, dismissing complaints about shale gas extraction as erroneous or exaggerated. "What we saw was green grass and cows grazing."

The top Republican's one-sided view is easy to explain, critics say. It all depends on who provides the tour, they believe, and in this case, Rucho, a key House lawmaker and a staffer spent two days being chauffeured through the drilling rigs in northeast Pennsylvania by Chesapeake Energy, the world's top shale gas producer. "When your itinerary consists of only going on an industry-sponsored tour and meeting economic development officials instead of ordinary folks, of course" this is the result, said Hope Taylor, the executive director of Clean Water for North Carolina and a prominent critic of shale gas extraction.

Another group of lawmakers and legislative staffers departs today for a state-paid trip to Pennsylvania that again only features a Chesapeake Energy tour and meetings with local government and economic development officials, according to the itinerary. The trips come as state lawmakers develop legislation to permit drilling for shale gas in North Carolina through a controversial process known as hydraulic fracturing, or fracking. Read more on the trips here.
Legislators are preparing to vote on this issue.  The MSM is basically shoving environmentalist-generated horror stories down our throats.  If you want to know the fully story, you can't turn on the news or open a paper, you have to go see it for yourself.
I'd have to say that going to Pennsylvania is  A LOT cheaper than going to China, like Boss Bev and her minions did for a few weeks last month.  (Our Boss Lady must be confusing herself with the numero uno Boss Lady  — Her Royal Highness, Secretary of State Hillary RODHAM Clinton.) 
There were no concern shown by the MSM about Boss Bev only getting the commie POV during her trip to the Far East.  They also did not question the propriety of taxpayers paying for a trip of such dubious necessity.
Why send Boss Bev to China to create economic development when she COULD just ask her hench-persons on Jones Street to cooperate with efforts to cut the tax and regulatory burden on businesses already here — so they can increase productivity and afford to hire people?