Tillis, NCGOP caught meddling in Davidson County GOP business?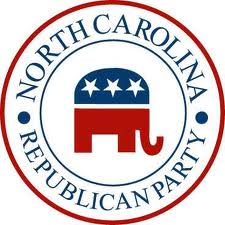 Some Davidson County GOP leaders are telling me they see the hand of Speaker Thom Tillis and Raleigh-based GOP operatives involved in the process to fill an open state House seat — and they don't like it.
State Rep. Jerry Dockham (R-Davidson) was appointed to the NC Utilities Commission by Gov. Pat McCrory. Dockham, in order to accept the appointment, had to resign his House seat.  That left Davidson County GOP leaders with the task of selecting a replacement to fill out the remainder of Dockham's House term.  Here's where the "fun" begins: 
Some of Davidson County's most prominent Republicans are renouncing controversial decisions that helped trust analyst Roger Younts claim the seat to House District 80. They want the governor, who must still sign off on the decision, to take a thorough look at what some called a "flawed" process.

Younts, 30, of the Holly Grove area, was appointed Thursday to replace Dockham by a 3-2 vote by select members of the Davidson County Republican Party Executive Committee. […]

Younts, the Republican Party's treasurer, legally cast one of the three affirmative votes that helped him win the seat, an action some of his own party members and elected officials called unethical.

Party members became "outraged" when they learned Younts and two others also voted not to let eligible voter and North Carolina Republican Party Hall of Fame member Dwight Story participate in the process. Story, who is most known for hosting candidate forums at Piedmont Crossing in Thomasville, was not able to attend Thursday night's vote because he was on a trip in Wytheville, Va., but he was scheduled to vote via telephone.

Only the six members of the county's 15-member executive committee who live in House District 80 were permitted to vote, pursuant to state election law.

David Rickard, Davidson County's register of deeds and a former Republican Party chairman, said the procedure was not handled property by the NCGOP, which sent two members to Lexington to oversee the voting process.

"They came here under the pretense of making sure everyone got heard, and I'm certain that did not happen," Rickard said.

Younts, along with party members Michael Byrd and Gary Craver, voted not to allow Story to vote over the phone. Byrd and Craver also cast the other affirmative votes that helped appoint Younts.

Party members Kenny Meredith and Alan Truluck were on the other end of the votes, casting ballots to let Story vote via telephone and appoint veteran Davidson County Commissioner Sam Watford to the House position.

Davidson County Republican Party Chairman Lance Barrett said NCGOP Political Director Kim Canady told him prior to the meeting that she had polled the eligible voters, who were agreeable with the idea of letting Story vote via telephone. In addition, Barrett and Meredith said they both spoke with Younts the day before the meeting, and he said he was OK with Story voting over the phone.

On Friday, Younts said that wasn't the case, telling The Dispatch that he did speak to Barrett a day before the vote, but did not "indicate either way" whether he would be in favor of Story voting via telephone.

"I just don't understand how he can deny that he told both of us, as recently as Wednesday, that he was perfectly fine with Dwight voting by telephone," Barrett said.

Neither Byrd nor Craver could be reached for comment Friday.

The process disgruntled a majority of the dozens of Republicans in attendance at the voting process Thursday. Party members argued with NCGOP staff, some recommended a formal challenge, and nearly everyone voted for a resolution that stated the party did not condone the vote.

"It was very much a sad evening," said former Davidson County commissioner and party member Larry Allen. "I feel like we disenfranchised a voting member of the executive committee."

Story could not be reached for comment Friday.

If approved by the governor, Younts would serve the remainder of Dockham's term, which expires in 2014.
So, let's review.  At first, everyone is OK with letting this Story fellow vote over the phone — because he was out of town.  Then, it gets decided, with the help of NCGOP, that it's NOT OK and that the meeting CAN'T be postponed.  (Perhaps someone found out that Story wasn't going to vote for Raleigh's choice to fill the seat.) MORE: 
[…]

Younts had indicated all along that he intended to vote for himself, saying there were no general statutes or guidelines in the NCGOP's Plan of Organization that prevented him from doing so.

[…]

Fred McClure, a Republican and chairman of the Davidson County Board of Commissioners, said there are certain things that are legal but not ethical.

"It's not for me to decide what Mr. Younts should do or shouldn't do, but to me it's not ethical in that situation to vote for yourself," McClure said. "When you're in a situation where your vote can obviously sway the whole situation, the ethical thing would be to recuse himself and let the thing play out."

Vote was almost postponed

Republican Party leaders tried to postpone the vote until later this month to ensure all voting members could be present, but the NCGOP overruled, according to emails.

Barrett sent an email to executive party members July 9, informing them that the meeting would be rescheduled to July 23.

"Due to only six people being eligible to vote, holding a vote as important as this with only five wouldn't be a fair thing to do," Barrett said in the email. "We need all six there for the vote."

However, a day later, Canady sent an email to the executive committee, saying the meeting would go on as scheduled.

She said under the NCGOP Plan of Organization, the state party is responsible for calling the meeting and had not authorized any cancellation.

"Although we had received a request to postpone the meeting due to the potential absence of one voting member, after consulting with all of the voting members of the committee, the state party has determined that the majority of the members of the committee do not desire a postponement of the meeting," Canady said in the email.

Canady also said that a motion would be allowed to let Story vote via telephone; however, it would require a majority vote to pass.

"Because a vote of the committee is required, we cannot guarantee in advance that any member of the committee who does not appear in person will be allowed to vote," Canady said in the email.

The NCGOP routinely handles administrative support in meetings where new state representatives are being selected, said Mike Rusher, the NCGOP's chief of staff. Rusher said staff are charged to follow N.C. General Statute 163-11 and the party's plan of organization.

[…]
How does Thom  Tillis fit into all of this?   This meeting, held July 11, was for the purpose of filling a vacant state House seat.  Thom Tillis presides over that chamber.  Davidson GOP officials tell me that Kim Canady — the NCGOP political director who was a central figure in this affair — is slated to start in a paid position  with Tillis's Senate campaign on July 20.