The Second Coming of John Edwards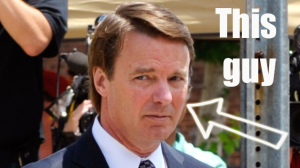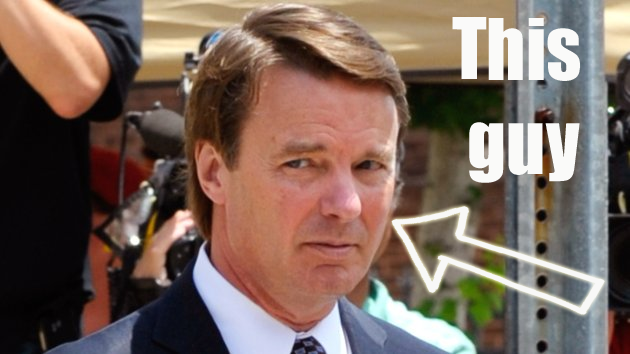 Those of us who are old enough remember the 1998 US Senate race.  Incumbent Republican Lauch Faircloth was facing off against a blow-dried, relatively-unknown ambulance chaser from Raleigh named John Edwards.
Faircloth ran a horrible campaign.  Edwards, of course, was coddled by the drivebys, who let him get away with avoiding the issues and trying to win voter stories with frequent anecdotes about his teen son who had been killed in a car crash.  We also heard a lot about the lawsuit he filed against a pool manufacturer on behalf of a little girl whose guts just about got sucked down the drain.  *Johnny loves his dead son.  He helped that little girl.  He NEEDS to be in the Senate.* 
Well, he got there.  And he was the polar opposite of Faircloth, who had been a constant thorn in the side of Bill Clinton.  Edwards was a good soldier on behalf of the liberal hordes.    He quickly got bored with the Senate and started focusing on running for president.  THAT was unsuccessful, but he got slipped onto the Democrats' national ticket in 2004 with John Kerry, who — in case you didn't know — served in Vietnam. 
Edwards blew off reelection in 2004.  So, when Lurch went down in flames, Edwards was soon to be without  a gig.  Then, The National Enquirer, the girl with the video camera, and the illegitimate child came around.  The golden boy was no more.
Well, the philandering baby-daddy has faded away into the political sunset.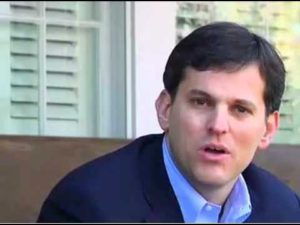 But a young former aide to Edwards is on his way up to bigger and better things.  Josh Stein, also a former aide to Roy Cooper, paid his dues to Rielle's baby-daddy and cashed that in for a safe Democrat Raleigh-centered state senate seat.
Stein took Jones Street by storm — transforming into one of the biggest liberal A-holes in the place.  Just like with his political rabbi, a senate seat was too small for him.  An attorney by trade, making a run at AG was a logical next step. When Roy Cooper decided to set his sights on Blount Street, Stein knew it was his time. 
While Roy Cooper is lazy, shiftless, and mealy-mouthed, Stein is a committed social justice warrior.  Take a look at some of the accomplishments he brags about on his campaign web site:
Clean air and water are a critical part of North Carolina's quality of life and a source of our economic strength. The Attorney General plays an important role in protecting the public's interest in these natural resources.

[…]

In the General Assembly, Josh Stein has been a champion of clean air and clean water, and he has fought for clean energy policies that help protect these precious natural resources.

The first bill Josh introduced after being sworn in as a State Senator in 2009 was an extension and expansion of the renewable energy tax credit. This legislation has helped create jobs and grow the clean tech sector that is so important to North Carolina's economy and our environment.

[…] The North Carolina Sustainable Energy Association named Josh its "Legislator of the Year" for his efforts to strengthen the clean tech sector.The Sierra Club and the Conservation Council of North Carolina presented him with their "Environmental Champion" and "Green Tie" awards.
[…]
*Sounds like he has DEQ / DENR secretary and AG confused.*  So, he's proud of carrying water for a corrupt interest group that has favored shoveling tons of taxpayer cash to cronies for an end-product that does little more than jack up power bills for millions of North Carolinians.  And the Sierra Club?  That group has had its hand in everything from promoting the growth of government, higher taxes, crippling business regulations, and the weakening of national security.
The N&O was pretty doggone excited today with the word that the Police Benevolent Association has endorsed Stein.  THAT is a union which — by the way — has a pretty small footprint here in North Carolina.  The PBA does some good work in protecting officers from race-pimp politicos and the Black Lives Matter crowd.  But they're also gun-grabbers who appreciate efforts to tighten the governmental screws on the general populace.
Republican state senator Buck Newton is the best chance Republicans haveever had to take the attorney general's office.  Newton has been a powerful advocate for gun-owners in Raleigh and was one of the driving forces behind HB2.  While Stein appears to favor the stand-down approach utilized so often by his mentor Cooper, Newton appears to have no qualms about going into battle against leftist groups trying to meddle in North Carolina and undo the will of its people.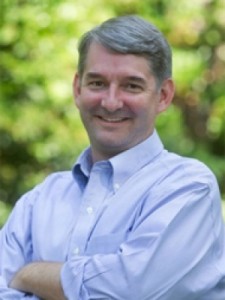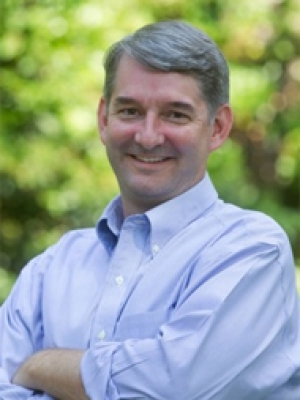 Newton, like me, was an early disciple of Senator Jesse Helms. (Our paths, in fact, intersected briefly in Helms' DC offices some 25 years ago.) 
The way our state government is set up, the AG arguably has as much, if not more, power than the governor.  Leftists can use the office to make a lot of mischief.  A conservative in place there has the potential to enact some incredibly significant reforms and protect individual rights of North Carolinians from statist meddling.
While conservatives arguably have a lot of dissatisfaction with the top of the GOP ticket in the state,  Newton's campaign and that of Dale Folwell for treasurer are two that we should really, really focus our energy on.
November success for those two guys could very well bring about some important conservative successes for our state for years to come.