The REAL STORY behind the War on Art Pope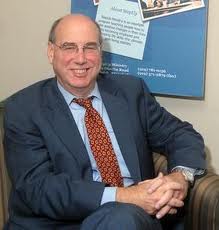 Why are BarryO's useful idiots in the alleged mainstream media, academia, and the unions so worked up over Raleigh businessman Art Pope?  There has been a high-profile hit piece in The New Yorker. Now, in Raleigh, we will be treated to an "educational opportunity":
It's being called "Art Pope Exposed, a community teach-in," and scheduled for Tuesday night in downtown Raleigh.

The event is sponsored by the Institute for Southern Studies and includes a panel with representatives from Democracy North Carolina and the N.C. AFL-CIO.

"Want to know what all the Art Pope buzz is about?" a press release asks. "Curious to know more about his political network and its influence on everything from cuts to North Carolina schools to the state's anti-gay marriage amendment?"

Pope is a wealthy Raleigh retailer who has helped bankroll conservative causes and candidates throughout the state to the tune of $40 million according to one study. In October, the New Yorker ran a lengthy profile of him headlined, "State for Sale."

The story brought national attention on Pope, who had already become a sort of public enemy to liberal groups throughout the state. He's become a target of Occupy groups, who wave signs bearing slogans like "Say Nope to Art Pope." The North Carolina Association of Educators has called on shoppers to boycott stores in his Variety Wholesalers retail chain.

Pope knows about Tuesday's teach-in. "I haven't been invited but maybe I'll go, I don't know," he says.

"First of all, I would point out that these are 501(c)3 organizations funded by the Reynolds Foundation and George Soros' Open Society Institute, which are attacking me because I support Republican candidates and conservative causes. And that is not proper use of charitable dollars, which are supposed to be used for educational purposes."

He also said the groups didn't attack two men implicated in campaign finance violations because they're Democrats.

But Democracy North Carolina, through its own investigations into campaign finance violations, helped build cases against several Democrats. Among them: former House Speaker Jim Black of Matthews, who went on to serve time in federal prison.

"We've gone after many Democrats," said Bob Hall of Democracy North Carolina. "He shouldn't feel so picked upon."
Really?  Let's check out DNC's website.   THIS gem is currently on the home page:
Sign the Petition Against Art Pope's Politics of Greed


Art Pope of Raleigh is North Carolina's 40 million-dollar man – he's the state's top political donor. He runs Variety Wholesalers, which owns Roses, Maxway and other discount stores. Pope uses his customers' cash to support ultra-conservative politicians who, like his puppets, serve the interests of the super-rich ("the top 1%") but hurt the rest of us, the 99%. The Supreme Court's Citizens United decision makes it easier for corporations to pour unlimited money into our elections, with big strings attached. That's crazy!Sign our petition against the politics of corporate greed and learn more about Pope atArtPopeExposed.com.
Wow.  Sounds a lot like what you hear from the Occupiers, and the Democrats.  It's funny that they have so little concern about the Reynolds family foundation in Winston-Salem, whose board  is stacked with lefties, and recently dumped $700,000 into the liberal / Democrat legal fight against North Carolina's legislative and congressional redistricting.  Democracy North Carolina is also railing against the push for requiring voters to show ID on election day — again, coming out strongly in support of the leftist position.
Really, Mr. Hall?  Taking credit for Jim Black's downfall?  Just because The N&O calls you first on all Jones Street stories doesn't give you the right to claim responsibility for Black's fall.   I think some rabble-rousers in the GOP House minority, the SBI, the FBI, the US Attorney, and the Wake D.A. all get credit before YOU.
The Durham-based Institute for Southern Studies sponsors the web site ArtPopeExposed.com which decries "climate-change deniers", publicizes the teacher union call for a boycott of Pope businesses, and insinuates Pope and his associates favor a return to slavery and The Confederacy.  (I don't have to explain NCAE's  and AFL-CIO's ties to the leftist universe.)
The ineptitude of the NCGOP is crystal clear.  North Carolina's greatest conservative political victories have come as a result of Jesse Helms's now-defunct Congressional Club, and various Pope-funded entities.  The conservative takeover on Jones Street became a reality — in large part — thanks to the work and money from Pope and his team.  Boss Bev is hemorrhaging politically.  It is clear that BarryO and his team see North Carolina as crucial in November 2012.  They are holding their national convention in Charlotte. Team Barry does not need to have Team Pope acting the role of skunk at BarryO's garden party.  The Chicago Method — taking someone out early — is at play.  Discredit Pope early, and all you have to worry about are the bumblers at the RNC and NCGOP. 
We'd really be screwed without the contributions of Pope and his team. Art Pope is not the problem.  Boss Bev, BarryO and our pathetic, biased, amoral ALLEGEDLY mainstream media are the problem.  Keep your focus. Keep your eyes on the prize — getting Boss Bev, George Soros, BarryO, and Harry Reid out of political power and stopping our state and country from going down the drain.