The Pinehurst Hot Mess: Out-of-Control (and getting worse)
The lawsuits and threats of lawsuits are piling up.  Asinine comments are flowing more and more freely from the mouths of Village Hall dwellers.  The manager is reportedly berating councilmembers and telling them who they can and cannot talk to.  No, neither a bunch of third-grade girls nor a pack of wild monkeys have taken over the administration of our fair village.  It's the Strickland regime, AKA The Pinehurst Hot Mess,™ at its, um, "finest."
Things had been slowly trickling out from Village Hall indicating that something was wrong.  Lately, it seems like someone has turned on the firehose and opened it up FULL BLAST.
THE CONSENT AGENDA. For those of you not familiar with the workings of local government, it's typical to run non-controversial things before a meeting on something called the consent agenda. A long list of things on this agenda get approved by a blanket voice-vote.  Bureaucratic issues that shouldn't generate much fuss are what's meant to be on the agenda.  The consent agenda is a good way to get something approved under the radar.  But the other night, somebody put a contract extension for village manager Jeff Sanborn on the consent agenda.
Sanborn has been waddling around for months whining about SOMEBODY being out to fire him.  The extension may have been a tactic by folks who just didn't want to hear about it anymore.
Sanborn reportedly makes $165,000 per year (plus a car and gas).  The extension gave him an additional five years.  He still has two more years on his current contract.  Sanborn is a central figure in some drama that is currently barreling toward litigation.
Is it really all that wise to act RIGHT NOW on a contract extension — before the litigation is settled?   This is an important matter that needed a public debate and vote.  Who tried to sneak it through?
Councilmember Lydia Boesch objected to the contract being on the consent agenda, and argued that it should be placed on the regular agenda for a discussion and vote.  Boesch's move was met by a small temper-tantrum from the mayor.
REGULATING OR BANNING?  No one in the Strickland regime campaigned on the concept of limiting or ending short-term rentals in the village.  Short-term rentals have been a common thing in Pinehurst since the village's founding in 1895.  It's a resort community with a few very expensive hotels that cannot possibly hold all the people who want to visit here for the weekend or week. Apparently,  the mayor's fellow snobs in Olde Towne Pinehurst have a real burr up their butts about short-term rentals.  (You have to wonder why the mayor and his allies on the council didn't run on the idea of a ban or limit.)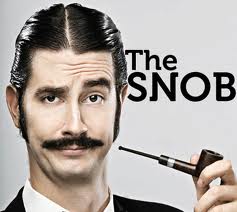 A lot of the talk surrounding this effort has centered on "regulating short term rentals."   Strickland allies on the council and off it have claimed STRs are a "serious problem."   Interestingly,  the current police chief AND his predecessor have both proclaimed that the rentals and their occupants are not a significant problem for the department.  Nevertheless, Team Strickland continued to argue they are a problem.
City ordinances were amended the other night  that were supposedly meant to control the behavior of short-term renters.  But a closer read of the documents suggest a vagueness that could allow the changes to be used against year-round residents.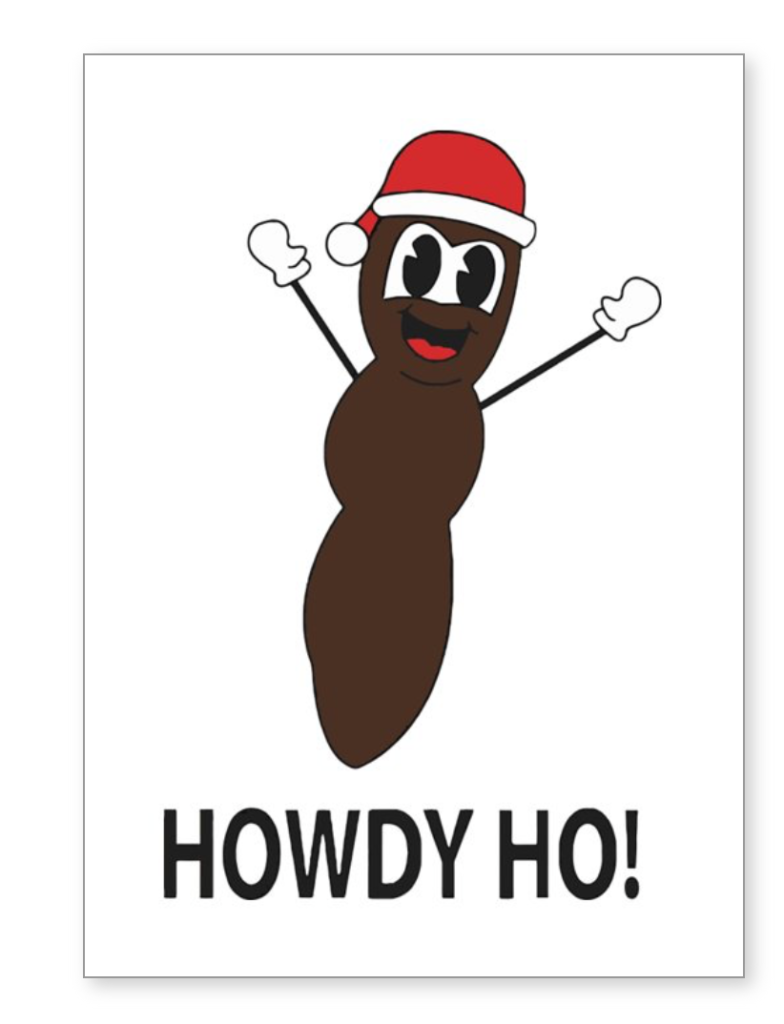 Many of the changes involved things like "no pooping in public" — the kind of stuff that is already illegal and about as scarce as Bigfoot.  If some Strickland-aligned busybody sees you're having a party, and they spot poop in public view within 24 hours, you can be reported to village hall and fined heavily for hosting a "large and unruly gathering."  (Even if you had no role in the creation or deposit of said poop.)
An inordinate amount of time has been spent on this — fixing a "problem" where none exists.  Meanwhile, we've got stand-still traffic on all of the village's main arteries.  "Parachute Pat" Pizzella — a staunch Strickland ally and foe of the rentals — ran on addressing traffic issues.
"JUST SELL YOUR PROPERTY AND EVERYTHING WILL BE FINE."  Conflicting language coming out of village hall about possible bans or limits on rentals brought out some rental property owners seeking answers.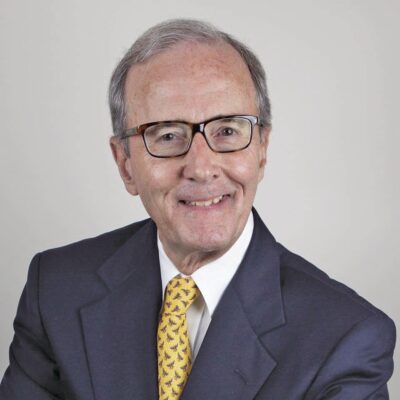 A number of the property owners told the mayor continuing down this road toward a ban will have serious negative consequences for their business or personal finances.  Strickland dismissed their arguments with this advice: "Just sell your property and everything will be fine."
Show of hands — anyone else out there find it to be a little odd or creepy that the mayor and his regime are targeting these residents for partaking in a trade that has been legal and present in the village since 1895?
"LET THEM EAT CAKE."  The arrogance at Village Hall since the Strickland regime took over has been absolutely stupefying. It easily raises comparisons to Louis and Marie Antoinette's behavior just prior to The French Revolution.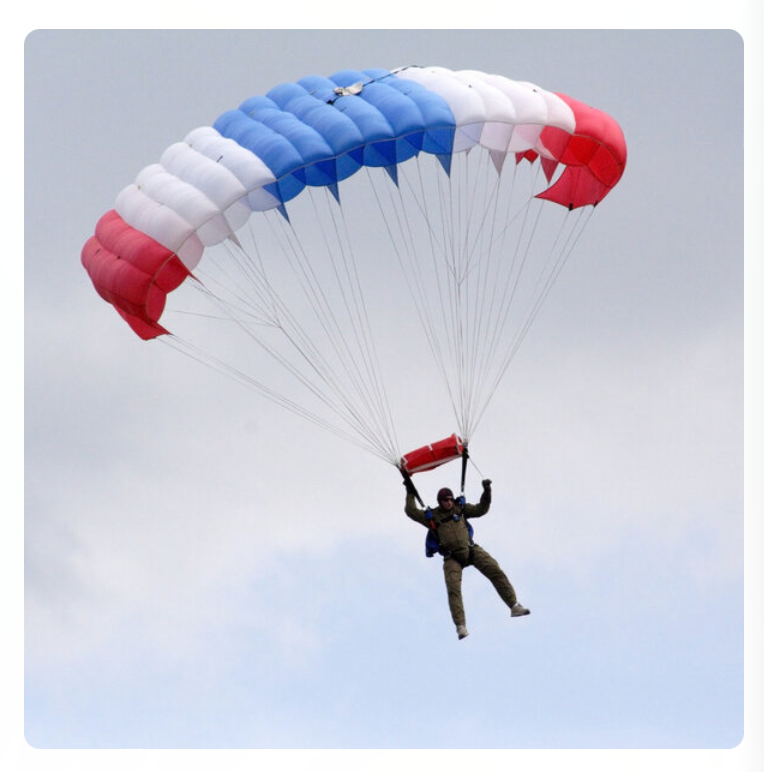 "Parachute Pat" Pizzella has been quoted a number of times bragging about how he's going to do whatever he wants while on council, lawsuits be damned.  (It's pretty easy to have that attitude when other people's money is paying the legal bills.)
Speaking of the ol' parachutist,  word on the street is he's running for mayor the next time its on the ballot.  He showed up out of nowhere to run for the council.  Hey, why not run for mayor?
The other night, staunch Strickland ally and councilmember Jane Hogeman was overheard saying something to this effect: "I'm not letting residents tell me what to do."   Hogeman was reportedly speaking in reaction to another councilmember asking for public input on a matter.
This is the bed we made for ourselves, people.  This crowd in charge has the long-term goal of running everybody in town, who mummy and daddy did not bless with a trust fund, out of town. They are not going to focus on important issues.  Their agenda will be driven  by whatever their chums at the Olde Towne cocktail parties bitch about.
We've got too many people on the council who simply are not competent to do the job.  Couple that with a megalomaniacal manager with an authoritarian bent and you have the recipe for quite a spot of trouble.