The Pinehurst Hot Mess: Conflict of Interest?
We reported at-length on the sketchy efforts by Pinehurst village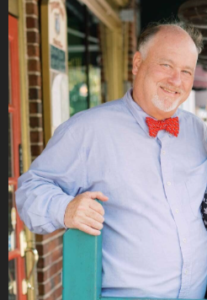 council to clamp down on vacation rentals.  We also brought you word of an attempt to create a special exemption for a certain local neighborhood.  Well, transparency-in- government activist and former councilman Kevin Drum is raising a big concern about the exemption being contemplated by his former colleagues:
Please be advised that this is my SECOND notice to the Village that you may have a member of Council that has a conflict of interest in the upcoming neighborhood "Carve Out" for CCNC housing accommodation vote.

Mayor Strickland has publicly spoken and privately engaged with CCNC to bring this text amendment to fruition. While this text amendment may have other implications for other neighborhoods, the public record has been clear that this is an accommodation for CCNC.

Mayor Strickland is an equity member of CCNC as is an immediate family member. Mayor Strickland has financial benefit as a result of a successful STR program at CCNC as this revenue is a direct offset of increased membership dues and/or special assessments. CCNC may not call their memberships equity memberships, but since the ownership of the club and the courses is the membership, they would be one and the same.

One must only ask; if CCNC sold its courses and club to another entity, who would get the check? The answer is the current membership. The answer is John Strickland.

It is my understanding that it has been remarked in the Village Hall  that I voted in favor for things that benefitted PCC while I was a member. There is a distinction, I was not an equity member of PCC.

I am asking for the members of Council to review my request of Mayor Strickland's involvement and conflict in this whole process and at the minimum ask for his recusal from any vote on this text amendment to avoid any appearance of impropriety or it will be challenged.