The Left frets over debt ceiling …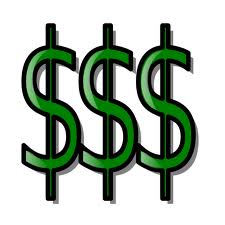 The N&O reported this morning on a "non-partisan" discussion on the federal debt ceiling debate, which was hosted by Democrat U.S. Senator Kay Hagan and held in The People's Republic of Chapel Hill.
The event featured hedge fund types and venture capitalists from North Carolina, and was moderated by PBS talk show host, and walking sleep-inducement aid, Charlie Rose.  The N&O noted that most in attendance were at or near retirement age.  (I'm sure Hagan scheduled this thing at a time when younger working people — who actually finance social security and medicare with their tax payments — were at the office.)
During the 90-minute discussion, the country's current predicament was laid out in stark terms. The U.S. deficit is roughly $14.3 trillion. The country now borrows 42 cents of every $1 it spends.

A litany of cost-cutting measures and tax increases were offered up as possible solutions, most of them familiar to attendees who have been closely following the debate.

But the discussion always seemed to circle back to politics, and on that front attendees found little to be optimistic about.

"I didn't hear any answers," said Richard Laxar, 64, a systems consultant from Durham. "I was kind of hoping to get an answer. I'm beginning to get worried."

What Laxar did hear were ominous warnings about what might happen in the event a political solution isn't reached and the U.S. defaults.

"On Aug. 2 the world comes to an end as far as America is concerned," said Maceo Sloan, CEO of Durham-based investment firm NCM Capital Management Group.

Sloan argued that the debate over the debt ceiling has already damaged the country by eroding confidence in U.S. Treasury bills as being the safest investment on the planet.

Many of the attendees in the audience Monday were near, or past, retirement age, a fact that didn't surprise Charles Hasseman. Hasseman's wife, Diann, is already retired, and he plans to join her soon.

Another major disruption in the financial markets could alter those plans.

"The stability of the markets is very important to retired people in general," Hasseman, 67, said. "I think it could be catastrophic."

Several panelists encouraged audience members to contact their political representatives in Washington to express their desire for a compromise, a suggestion that Dorothy Clift found strange.

Clift, 62, said she elected her representatives to do what's right for her and the country. She blames the current situation on a group of intransigent Republicans who are holding the country hostage over their refusal to entertain any tax increases.

"You have to laugh," said Clift, a retiree from Raleigh. "The bottom line is it's tragic and sad that our government is so dysfunctional."

Scott Schwartz, 42, views the situation very differently.

The debate over the debt ceiling, he said, has finally forced the government to start getting its fiscal house in order.

"Someone's got to put their foot down and say, America, enough is enough, live within your means," said Schwartz, an entrepreneur who lives in Chapel Hill.

Panelist Mark Yusko, CEO of Chapel Hill-based Morgan Creek Capital Management, said the fact that the U.S. has a debt ceiling makes little sense.

The markets should dictate how much the U.S. is allowed to borrow, he said, noting that the markets have made clear to many European countries that they've reached their ceiling.

While the U.S. may not have reached that point, Yusko said a failure to put the country on a sustainable fiscal path soon will have serious consequences. The country's debt, he said, has risen to the point where servicing it has become a drag on the country's economic growth.

For Laxar, who is set to begin collecting Social Security next year, that path might mean fewer retirement benefits.

He can accept that, but he also wants to make sure that any compromise protects the country's most vulnerable citizens.

"I recognize they're unsustainable," he said. "The golden era of America is over."
Well, Hagan sure did follow the Democrat Party modus operandi:  hold a media event that scares the bejeezus out of old folks.   The world
ENDS
on August 2? Seriously?  Actually, if the debt limit extension does not happen, Obama will be forced to make tough decisions about what to fund and what not fund, while servicing the country's debt.
   If  conservatives in Congress stand strong, the leftist, big-government gravy train will be dealt a serious blow.   America will still be here — forced to operate responsibly and live within its means.
One panelist asked why we need a debt ceiling.  Why do we have individual credit limits?  We have them so people won't do to private companies what politicians in DC have done to the American economy — rack up unpayable, unrecoverable amounts of debt.
Our nation has racked up so much debt that it is virtually impossible to pay it all back.  A good chunk of the federal government's current operations are conducted in
the red.
 Lifting the debt ceiling is like kicking the can down the road.  You are passing this debt problem on to the next generation of Americans and their leaders.
In November 2010, voters emphatically sent a message that they want Washington to get the country's economic house in order.  People are tired of taxes, tired of in-the-red spending, tired of over-reaching, out-of-control big government.  
The Democrats want an increase in the debt ceiling, coupled with tax increases and spending cuts.  The GOP fell for this in 1982 with TEFRA, and during the George H.W. Bush administration.  Both agreements resulted in disastrous results for the economy, and ended the elder Bush's political career.
Enough is enough.  Pay no attention to staged, biased media events like this.  Republicans in Washington need to stick to their guns and treat the federal government like a boozing uncle or an overspending spouse:  Cut them off.