Southern Pines, Pinehurst mull economic development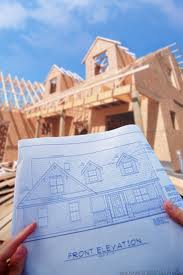 It's being reported that Pinehurst, Southern Pines, and Aberdeen are each being asked to pony up $2,500 for the opportunity to have a movie or two shot within their borders.   This sounds like little more than a kickback paid to a site selection consultant working with movie studios.
It's highly debatable as to whether having a movie shot in your locality is an economic boon.   Southport, in Brunswick County, tried it for a while.  Locals got really annoyed with road closures and location crew noise.
 Local merchants were upset with the fact that the location crew had their food catered in from out of town, and did little to no local shopping.  Location crews tended to stay in on-location trailers / campers or in hotels in nearby metropolitan areas (Wilmington or Myrtle Beach).   It's neat to say that "Movie X" was shot in your town, but it's unclear that it has any real benefit to the local economy.
Our local newspaper, Pravda-on-Pennsylvania, is laying some groundwork for The Town of Southern Pines to toss a bunch of dinero at the struggling Southern Pines Corporate and Industrial Park (and Wildlife Refuge).
The park is fully owned and developed by a private businessman.  He was promised some incentives in connection with the relocation of Corneal Science, an eyedrop manufacturer in 2006.  Pravda misrepresents the Corneal Science story in 2012 — claiming that the company simply closed up shop thanks to the Eckerd Drug merger.  Several prominent leaders shared news clips with Pravda in 2006 detailing how Corneal had stuck several localities across the country in economic development deals.  Pravda never wrote a story.
 (Maybe it had something to do with Pravda's publisher sitting on the Partners In Progress board of directors, at the time, and not wanting to embarrass PiP.  And maybe NOT.) 
What actually happened with Corneal was that the local employees showed up for work one morning, and the doors were locked.  The office was cleaned out.
Anyway — I agree that there needs to be some sort of area business park. Targeting industry is wrong.  Industry is struggling and moving overseas.  Class-A office space is a smart investment.  Incubators for business startups — a place for budding entrepreneurs to go JUST after they graduate from Sandhills or UNCP or St. Andrews — would be a smart investment.
But it is a bad idea to invest public funds in a wholly private enterprise like this.  What if RAB investments lands no new tenants, but ends up selling the property as a whole? Our tax dollars improved one person's property — at the expense of other landowners.
A good model to follow would be COMTech down in Robeson County.  A regional board made up of public officials from all of the governing bodies and educational institutions, plus some private leaders, has turned the park into a great incubator for startups and small businesses in the midst of growing to the next level.
We need some kind of viable option like that in Moore County.  I worked with one significant investor here locally a few years back on just such a concept.  He got cold feet and sold the property.  The Chamber and Partners In Progress went around trying to beg some private investors to pick up the ball and run.  No one bit, until RAB.
In Pinehurst, big piles of tax dollars are going to a relatively new privately-owned craft brewery.  The village is also looking at tossing dollars to downtown property owners to help promote business growth.
Local governments and businesses need to take some ownership — get some skin in the game — to make the idea of a business park / incubator work.   Throwing a few dollars at some private person's property is a half-hearted move that will produce sub-par — if any — results.