Sanctuary cities new front in amnesty fight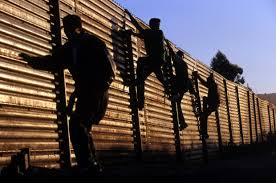 During the Tea Party era, the Tenth Amendment to The US Constitution has been getting some much needed attention.  Wouldn't it be nice to simply tell DC to stuff it on about 95 percent of the stuff they try to cram down our throats? 
We haven't been doing much of that, unfortunately.  Between feckless congressional Republicans and over-reaching, hyper-aggressive federal jurists, we've been saddled with all kinds of newly-discovered rights like gay marriage, abortion, ObamaCare and housing.  As much as we in the conservative grassroots protest judicial overreach, the statists respond with a sneer to "get over it" and " deal with it, it's the law of the land."
Well, we've got all kinds of laws at the federal level — and state levels — about obtaining citizenship if you plan to stay here and enjoy all of the fruits of being an American.  Well, it turns out we've got all kinds of liberal enclaves across the nation that are simply ignoring that citizenship and immigration, um,  *nonsense.*
Those places are called sanctuary cities — because they provide sanctuary, comfort and protection for illegal aliens.  San Francisco is an example of a sanctuary city.  That fact made news recently with the killing of a young woman by an illegal alien benefiting from the city's sanctuary city status.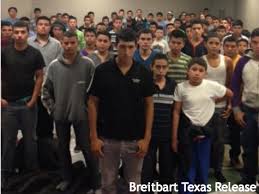 Believe it or not, North Carolina has some sanctuary cities. In 2010, Winston-Salem's Latino Caucus convinced the city council to allow caucus membership cards to be accepted as valid ID by city police.
Also in 2010, Cabarrus County allowed the Mexican consulate to use Concord High School as a location for documenting illegal aliens.  In 2011, Greenville allowed the Mexican consulate, for the second time, to use taxpayer funded facilities to "document" illegal aliens from Mexico.
In 2003, Durham County voted to not cooperate with the feds in rounding up illegal aliens.  In 2010, they also voted to allow ID cards issued by the Mexican consulate as valid forms of ID.
In 2007, Orange County commissioners voted to not cooperate with the feds in rounding up illegals.  In 2006, the town of Carrboro did the same thing. In 2007, Chapel Hill followed suit.
In 2009, Chatham County voted to not cooperate with the feds on immigration matters.  In 2011, with a GOP majority, the county board rescinded that decision.
In 2013 — surprise, surprise — Asheville adopted sanctuary city status.    THIS YEAR, the city of Charlotte is seriously considering issuing ID cards to illegal aliens.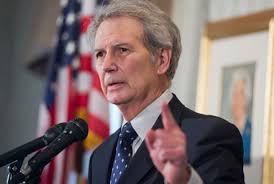 Remember how loudly the left howled when the idea of magistrates even thinking about refusing to marry gays came up?  No, they said.  "The judges have spoken. It's the law of the land."   But here they are ignoring laws that have actually been passed by our elected officials.  
Congressman Walter Jones is stepping forward with a true common sense proposal for dealing with the sanctuary city mess.   Jones is calling for federal funds to be withheld from any locale that continues with these sanctuary city policies.  (He is also calling for mandatory minimum sentences for criminal aliens.)
It is my understanding that something akin to Jones's idea may also be in the works in Raleigh.  Insiders in Raleigh tell me that federal funds for these cities get "passed through" state government.  So, the legislature could act to  withhold money from these locales until they shape up.