Runoffs are put-up-or-shut-up time for NC Tea Party supporters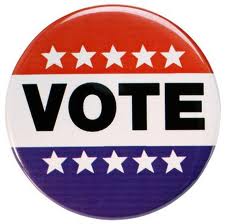 Well, The Tea Party folks really don't have a whole lot to smile about in the wake of the May 8th primaries in North Carolina.  The establishment — The Ruling Class — in both parties got pretty much EVERYTHING they wanted.  Republican Members of Congress who talk a  good game about cutting spending when at home campaigning, but aid and abet Cantor and Boehner in their deals with Reid and Obama in DC, got reelected handily against Tea Party challengers.   The party establishments in Raleigh and DC put out the word in the districts that incumbents were to be protected, and dumped a whole lot of PAC money on those incumbents.
Quite a few anti-establishment troublemakers in the legislature — in both parties — lost primary bids to establishment-backed challengers.
In our district — the Second Congressional — Renee Ellmers publicly turned her back on the Tea Party folks she embraced in her 2010 bid to oust Bob Etheridge.  Renee voted to increase the debt ceiling.  She publicly announced her opposition to the marriage amendment, which ended up winning by a much wider margin than she did.  She made few public appearances in the district, and didn't even bother to put out campaign signs.  She's going back to DC for two more years of smooching up to John and Eric.  Ellmers thumbed her nose at the Tea Party, and it didn't cost her a bit.
In the Third District,  Walter Jones — regularly ranked as one of the most liberal Republicans in the House — got a lot of establishment endorsements and PAC money on his way to routing a Tea Party-backed challenger.  He thumbed his nose at the Tea Party, it didn't cost him a bit.    In the 10th district, Tea Party groups got behind Republican challenger Ken Fortenberry, who ended up getting crushed by incumbent Patrick McHenry.
It's starting to appear that the NC Tea Party is all bark, and no bite.  Of course, they can put on rallies and write letters to the editor.  But can they put a hurting on the establishment at the polls — like what was done to Lugar in Indiana?  That remains to be seen.
Real change happens when you knock out big-spending, mealy-mouthed incumbents and replace them with serious-minded people intent on saving our state and nation from economic collapse.
Tea Party supporters in North Carolina STILL have a chance to make some noise in 2012.   In July, there will be a number of GOP runoffs.  Dan Forest and Tony Gurley will face off in the Lt. Governor's race.  Gurley is a favorite of the Raleigh establishment, while Forest has been enthusiastically embracing The Tea Party in his two year bid for the state's #2 job.  Dan Forest strikes me as the future of the GOP — with his head and heart firmly in the corner of grassroots conservatism.   Of course, we've been fooled before (see Ellmers, Renee.)  But let's give Dan the benefit of the doubt here.   Pushing Forest over the top in July AND November would clearly send a message to the Raleigh Ruling Class. 
There is also a runoff for state Insurance Commissioner between businessman Mike Causey and career politician Richard Morgan.   Morgan gained notoriety in 2002 by forging a political alliance with the now-disgraced House Speaker Jim Black.  In 2006, Morgan was kicked off of the NCGOP Executive Committee for party disloyalty.  He had been caught — as a Republican elected official – openly seeking the defeat of some fellow GOP House members.  Morgan aided and abetted Black & co. in busting the state budget.   Mike Causey is a long-time party loyalist who has worked hard building his business in Guilford County while fighting to grow the GOP.  Putting Causey over the top in July and in November would send a loud and clear message to the Raleigh Ruling Class that we are sick and tired of unprincipled career politicos who seek to enrich themselves at the public trough at the expense of their neighbors. 
There you go, folks.   Causey and Forest.  Those are the top two names on the Tea Party agenda between now and November.  Scoring a victory for these two would be a great way to show the party establishments in Raleigh and DC that the Tea Party spirit is alive and well in The Tar Heel State.