Robeson County case illustrates perils govt bureaucrats pose to charter schools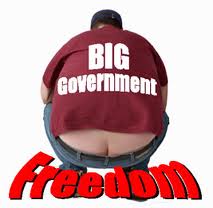 Robeson County — in southeastern North Carolina — is a prime example of where some serious education reform is needed.  The county leads the state in nearly ALL of the bad categories.  The county's public school system is an utter disaster.
Flora McDonald Academy, a private school in Red Springs, is an oasis in the midst of this economic desert.   FMA was originally the site of a prestigious finishing school for girls.  The school struggled when co-ed higher education started to take off.  Regional residents revived the campus as a K-12 private school.  The school, for years, has given parents, in the midst of this poverty-stricken region who are frustrated with the awful public school options, a place to send their kids. 
While the state and the nation are caught in a terrible economic downturn, things in Robeson County are even worse off.  There are not nearly as many people with the disposable income to afford private school. School leaders —  seeking to survive — decided to seek charter school status with the state.  Here's where the fun begins: 
A request from a 117-year-old private school in Red Springs to become Robeson County's third charter school has been denied by a state advisory council.

The application, submitted by the board of trustees of Flora Macdonald Academy on March 1, was deemed "inadequate" by the North Carolina Public Charter School Advisory Council, which consists of educators from across the state.

Andy Weaver, a Red Springs businessman and academy trustee who is heading the application process, said he expects the application to be reviewed again when Gov. Pat McCrory appoints new members to the council. Until then, he said, it remains "in limbo."

According to the review of the academy's application, the decision to deny the request was made because the application did not list measurable education goals or graduation requirements, did not have specific plans for course offerings and included no information about evaluation for teachers and staff.

Weaver said the decision was largely based on the school's explusion policy, which was found by board member Rebecca Shore, a professor at the University of North Carolina at Charlotte, to be illegal.

"She said, 'Well, I guess you can have good test scores if you kick all the bad kids out,'" Weaver said.

According to the academy's application, students can be denied re-enrollment if they fail four or more courses over two semesters or have not made "significant" academic improvement after being placed on academic probation.

In her comments, Shore wrote, "in public schools, students cannot be expelled for failure or cheating. They also cannot be denied re-entry the following year based on failure as stated in the handbook."
Nice.  I thought charter schools were to be allowed to differ somewhat from traditional public schools.  So, we've got an employee of the public education system putting her foot on the throat of this school trying to make ends meet and continue serving kids in this economically-depressed area.  *Nooooo conflict of interest there.*
Colleges expel kids for cheating all the time.  Why can't it be done at K-12 level?  Could it be that government funding is based on enrollment numbers?  If you kick bad kids out, that's less of other people's money for you.
Let's read ON: 
Students who receive at least 18 "demerits" — points issued on a sliding scale based on severity — can also be expelled, as well as students who commit criminal or violent acts.

Weaver said the school has expelled one student in the past 10 years; and that students at the academy regularly perform at least 2 percentage points higher in all subjects than the national average.

He hopes Senate Bill 337, which was signed into law by McCrory on Friday, will clear the academy's path. The bill gives the Public Charter Schools Board independence from the state Board of Education, under which public schools, charter or otherwise, must currently operate.
SB 337 is the brain-child of state Senator Jerry Tillman (R-Randolph), that chamber's majority whip, and MY LEGISLATOR.  This situation in Red Springs  is making him look like a genius for proposing this piece of legislation.   MORE: 
According to the academy's application, a review of the school in 2009 found that 98 percent of graduating seniors were accepted to colleges and universities and that a successful assessment process existed for students with learning disorders.

Weaver said the tuition and fees, which start at a combined $5,000 annually for pre-kindergarten students and rise to $5,800 for seventh through 12th grades, are the only thing keeping the school from reaching its capacity of about 400 students. The school last year served about a quarter of that number.

"We draw kids from Cumberland County, Scotland County, Hoke County and Robeson County," Weaver said. "With our reputation, we feel like tuition is the only hurdle to enrollment.

"We've got 45 years of doing this. We know how to run a school."
Exactly.  The bureaucrats need to get the hell out of these people's way and let them keep doing what they're doing.