Rich Hudson, the million dollar man.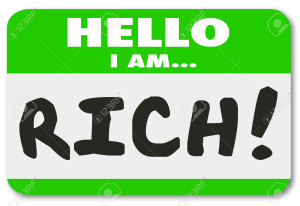 yesirree. The former (?) CEO of Cabarrus Marketing Group is rolling in cash this election year. According to reports on file at the FEC, US Rep. Richard Hudson raised a whopping $1,097,516.00 as of March 31.
Interestingly, of that amount, a subtotal of $351,742 came from individuals — like, folks from the district or near the district for instance.  The remainder — $719,225 — came from political action committees with interests before the Congress.  Roughly 2-to-1 PACs-to-individuals! *Take a guess at who will have this guy's undivided attention over the next two years.* 
Meanwhile, Tim D'Annunzio, his sole GOP opponent in the new 8th district, reports raising $71,250.  (Yet, it appears he has loaned himself $332,745 from his very large wallet.) 
The only Democrat, Thomas Mills – a political consultant and blogger from Carrboro — reports raising just $65,815 for the November general election.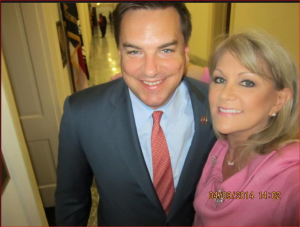 We've talked extensively about majority Republicans on Jones Street apparently living off of their campaign funds.  Judging from Hudson's report, there may be some of that going on here.   He reports spending $610,914 so far on his campaign — despite only having what appears to be token opposition.
There was likely some *serious* campaigning going on when he and his campaign shelled out thousands to the St. Regis Deer Valley Resort in Park City Utah in February 2015. (And don't forget the limo for that trip.  If you gonna be impo'tant, you gotta ride impo'tant.) 
Certainly, we need to mention the regular pizza deliveries from a Washington, DC pizzeria (charged to the campaign) as well as the hotel rooms in Charlotte and Concord — where he, um, lives. 
Like with the legislators, it is troubling to see that most of his money comes from lobbyists, PACs and other assorted special interests.  Give the guy money that he turns around and uses for cell phones, restaurants, hotels and the like — and you've GOT HIM.  How can average Joe voters without a team of lobbyists and large expense accounts compete with that?