*Pssst. Tip off Speck at the N&O. He'll write ANYTHING (that comes from libs).*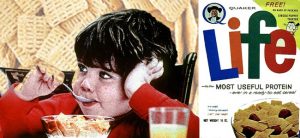 For the longest time, we were treated in the pages of The N&O to Colon Campbell's peculiar obsession with toilets.  HB2 and trannies in the ladies room made its way into all sorts of things young Colon wrote about.  The boy lived and breathed restrooms. At least they were bathrooms in North Carolina.
Now comes Andy ("Call me Paul") Specht (Spock? Speck?) and his fascination with a US Senate candidate in A WHOLE OTHER STATE.  Recently, young Andy / Paul gobbled up some oppo research from liberal activists and went after a NC GOP state legislator about Alabama Republican Roy Moore.  Now, Andy / Paul is eagerly doing the bidding of the state Democrat Party's communications department:
As the president and the largest GOP organization face scrutiny for supporting an Alabama Senate candidate accused of sexual misconduct with minors, some top North Carolina Republicans have called on him to drop out of the race while others are staying silent.

Roy Moore, 70, is a former Alabama chief justice who's running for Alabama's open U.S. Senate seat and is accused by several women of a range of misconduct, from inappropriate touching to sexual assault. Moore has denied the allegations.

After initially pulling financial support for Moore, the Republican National Committee recently reversed course and revealed that it will once again back Moore in his tight race against Democrat Doug Jones. Also Monday, President Donald Trump tweeted his support of Moore, saying the GOP needs his vote on "stopping crime, illegal immigration, border wall," and other issues. […] 

The N.C. Democratic Party on Monday called on the state's top Republicans – Lt. Gov. Dan Forest, state Senate leader Phil Berger and state House Speaker Tim Moore – to take a position on Moore.

"Roy Moore is an accused child molester who doesn't belong in public office, yet NC GOP representatives are publicly championing their support of him," NCDP Executive Director Kimberly Reynolds said in a statement.

"The public deserves to know if our state's top Republicans stand behind their party and their president in support of Roy Moore," Reynolds said. [..] 
Seriously?  The SAME GROUP once chaired by a guy who reportedly gleefully partook in "crotch-grabbing" around the office is wading into this?
MORE:
 But several prominent Republicans have opted to not comment on the race.

The N&O on Tuesday asked Forest, Berger and Tim Moore for their views of the Alabama senate nominee. By 3:00 Tuesday afternoon, none had responded.

Dallas Woodhouse, executive director of the N.C. GOP, wrote an email response to a reporter on Tuesday.

"We do not have a position on how the people of Alabama should select their U.S. Senator," Woodhouse wrote.

On the RNC's decision to support Moore, Woodhouse said "we don't have an opinion."
Exactly.  I know Dallas looks like an easy mark for people trying to make the GOP look bad.  But he was right on the money here.  The Alabama Senate seat is Alabama's business.