Primary foe a boon for Mike Causey?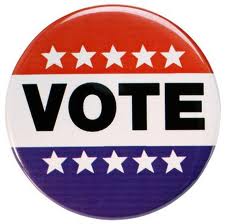 Running for down-ballot council of state races is often a popularity contest based on name ID — a lot like student council races from our school days.
Mike Causey,  Republican candidate for NC state Insurance Commissioner, is part of the crowd of candidates fighting for publicity against political big dogs like Walter Dalton, Bob Etheridge, and Pat McCrory.  (Causey previously ran unsuccessfully for this position against state political icon Jim Long.)
Usually, it is preferred to not have a primary opponent.
It now appears that controversial former state legislator Richard Morgan's decision to file for the GOP primary for Insurance Commissioner  may be BENEFITING Causey.
A friend of mine, and a frequent reader of this blog,  told me about encountering Causey at his county's recent GOP convention:
"I walked in and he was the first person I ran into.  He stuck out his hand and told me his name was Causey. He started going into his speech about his campaign platform, but I put out my hand and stopped him.  I told him 'Mr. Causey, I know who you are.  I know what you are running for.  I know who is running against you.  The fact THAT person is running against you makes me 100 percent for YOU.  You've got my vote, and the votes of my family.  Get me a couple dozen of your signs and I'll have them up by the end of the day.'  "
I'm Mike Causey, and I'm running for Insurance Commissioner.  Vote for me or you'll  risk getting FOUR YEARS OF RICHARD MORGAN.  
 Wow.  What a great way to scare the hell out of the voters, and send them running your way …