PPP poll: Trump UP, Burr TIED, McCrory DOWN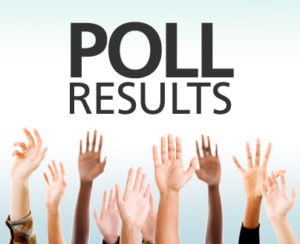 Say what you want about the crowd from Public Policy Polling, their numbers tend to get pretty good the closer you get to the election.  Here is their latest take on the big three races in North Carolina: 
President: 

Trump is up 45-43 over Clinton.

 Libertarian Gary Johnson bags 6 percent.  (He won't score that high when all is said and done.) The poll finds that, if you ask Johnson supporters who they support if the choice is only Trump AND Clinton, the race moves to a 47-47 TIE.  The lefty pollsters find an identical 40 favorable, 55 unfavorable rating for each of the two major party candidates. 
Senator: 

Richard Burr and Deborah Ross come in tied at 41-41.

 Libertarian Sean Haugh lands 4 percent.  (Again, he won't finish that high.)  Interestingly, the poll finds Burr's approval-disapproval at 34-34.  But 32 percent have NO OPINION of him! 
Governor:  

Roy Cooper is up over Pat McCrory 46-41.  

This race had been tied at 41 for the last two polls. Libertarian Lon Cecil is drawing 2 percent.  (Cecil supporters were asked who they would support if the choice was only Cooper or McCrory.  In that case, Cooper's lead grows to 50-43. )  McCrory's approval-disapproval is at 39-41. 
Down-ballot, the poll finds Dan Forest up 38-35 over Linda Coleman.  Josh Stein is up 39-35 over Buck Newton in the Ag's race.  And Dan Blue is up 38-37 over Dale Folwell.  All of those are within the margin of error.
A total of 1024 likely voters were surveyed between Sept. 18 and 20.  The margin of error was +-3.1 percent.  Twenty percent of respondents participated via the Internet.