OOPS. Those pesky facts are back again …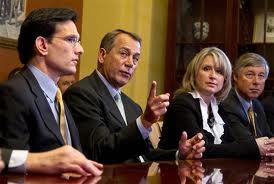 Congresswoman Renee Ellmers prides herself on being quite savvy with social media.  She's frequently on Twitter and Facebook touting her work and her alleged conservative bona fides.  People like Miss Harnett County run into problems when their self-promoting Tweets run afoul of reality and their earlier actions.    We dug up these two recent tweets from Ellmers's official Twitter account:

She's bashing Obama for the increase in federal debt AND the sequester.  The problem:  SHE VOTED FOR the 2011 legislation that (1) gave us the sequester and (2) raised the debt ceiling by more than $2 trillion.  In other words, she helped give the country both things she's attacking Big Barry for.    Why on Earth would ANYONE vote FOR something they know to be a "bad idea"?