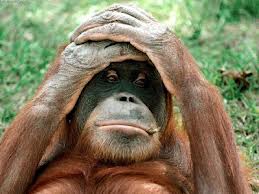 We just went through a bit of drama getting a state budget agreement that increased spending and cut taxes.  Now, word comes that Gov. McCrory's commerce secretary wants a new tax:
The administration of Gov. Pat McCrory is pushing a proposed tax on fracking as a substantial piece of its economic recovery strategy, with key Republicans saying it would raise millions for financial incentives to recruit companies or help them expand in North Carolina.

Commerce Secretary Sharon Decker said this week the state's biggest competition in luring business is from Texas, where Gov. Rick Perry has what she called a "big slush fund," financed by energy taxes, to spend on recruiting companies there. Her comments were to a group of business and community leaders Wednesday afternoon during a question-and-answer session at Robeson Community College near Lumberton.

Decker told the group she wants a similar piggy bank here and that "energy partners" are ready to "provide us with the money" in a climate where increasing traditional funding streams for incentives, such as income and corporate taxes, isn't likely. She said the money would be used to lure major projects to the state.

"I'm very selfish – the governor gets tired of hearing it," Decker told the group. "He says, 'Lordy, mercy, you're the greatest advocate for fracking I've ever seen.' And I said it has nothing to do with fracking. I want those dollars in economic development."
I like the take Jon Sanders, of The John Locke Foundation, has on this whole thing.  You would think cutting taxes would improve the climate for investment in North Carolina.
My cousins and their friends in western North Carolina, unable to find work here, took off to work in the energy industry in North Dakota.  They're making more money there than they could possibly make HERE.  Fracking's presence in North Dakota  has itself produced an explosion of residential and commercial development to service all of the people drawn to the state to work in the industry.  Fracking has done an amazing job for North Dakota's economy all by itself. 
Texas has a long history of energy development, with vast shale gas reserves estimated to be at least 50 times larger than North Carolina's.

Decker said she would not "go as crazy" as Perry in Texas, where officials have spent billions on incentives for corporations.

But she said more flexibility and more money for incentives in North Carolina are important as the state tries to improve wages and grow jobs.

"When you hear some conversation about hydraulic fracturing and offshore drilling, recognize that we've got to do it safely and there's power in the energy," Decker said. "But there's also a revenue stream there that folks are eager to offer us for greater economic growth in the state."

[…]

In an interview, Decker explained her position on fracking-for-incentive money as aimed at finding a new approach to creating jobs. And she pointed out pending legislation that she said would accomplish that goal.

The bill, SB 127, emerged in the waning days of the legislative session with language she said the administration helped craft that would raise the incentive money from fracking. The bill did not pass as lawmakers said time to study it ran out and they adjourned last week.

Lawmakers are scheduled to reconvene in May and could take up the bill then. There has been discussion recently that McCrory, a Republican in his first term, may call a special session of the legislature to deal with energy and economic development matters.

[…].

Incentives have drawn bipartisan debate for years. The state's Republican Party recently adopted a platform that again says it is against "corporate welfare" and that targeted tax incentives are "contrary to the free enterprise system."
It's become pretty clear that the GOP establishment doesn't think much of the 2013 party platform.  Just one week after the NCGOP state convention that adopted that platform,  the GOP-dominated legislature passed a bill allowing for toll roads and HOT lanes.  Gov. Pat has voiced support for Common Core — which also runs afoul of the state party platform.  And now, THIS. 
For much of the legislative session, the legislation dealt with efforts by Decker and McCrory to streamline and reorganize economic development functions across the state. On July 24, two days before the official adjournment, a committee of lawmakers from the House and Senate proposed the fracking tax in the bill and added other language about fracking.

The legislation says the purpose of the new tax would be to "provide revenue to administer and enforce the provisions" of the legislation.

A leading lawmaker handling the bill, state Sen. Harry Brown, a Jacksonville Republican, said that language ties back to the economic development efforts spelled out in the bill. That's what would create the new funding for incentives. The bill contains no other specifics about the incentive plan.

The new tax would apply to industries "engaging in the severance of energy minerals from the soil or water of this state," and the revenues would also go to other purposes: a gas and oil regulatory program; environmental needs; and to reclaim land affected by drilling and gas exploration.

Brown said estimates vary on how much money could be raised by the tax, underscoring uncertainty about how fracking would play out in North Carolina. He thought it could bring in as much as $1 billion, but wasn't certain over what period. He said it could be much less.

"It's anybody's guess," he said. […]

Brown confirmed that a major outcome of the bill would be to generate money for corporate incentives, specifically aimed at large projects.

Traditionally, lawmakers have been heavily involved in deciding the biggest incentive deals in the state. When the Dell computer company received an incentive package of more than $200 million in the last decade, a special legislative session finalized the deal. In recent years, North Carolina recruiters lost out to other states as lawmakers here debated the merits and sizes of incentives packages.

Decker said the idea for new incentive money sprung from looking at some of those efforts in other states. She said the money would be used for grants, loans, infrastructure or other uses that would assist companies with jobs.

She said she reviewed 10 big-ticket incentive projects around the country, then met with current legislative leaders and told them: "You all don't have a stomach for this."

Governors in North Carolina have had some sources for incentives all along, with millions available from two main programs known as the One North Carolina fund and Job Development Investment Grants.[…]
Oh, JDIGs.  You mean the program that got popped in a recent state auditor's report? Oh, and let's not forget the good ol' Rural Center.
Government has done a great job of wasting money and sticking the rest of us with the bill.  Why not back off with the regulations and taxes, and let the market work its magic?