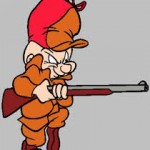 Here's one more thing to add to the list of strange things about Campaign 2016.  The National Rifle Association's Political Victory Fund sent out orange "Election Alert" postcards this week.  The cards announced the NRA-PVF's endorsements of "Patrick McCrory" and "Buck Newton".
At first, I thought they were sending me stuff about congressman Patrick McHenry.  (I don't live in HIS district.) It's an honest mistake. At first glance, I saw the "Patrick" followed by the "Mc".    Who refers to the governor as "Patrick"? 
One name that was conspicuously absent:  Lieutenant Governor Dan Forest.  He's on the ballot this year.  He also is in a tough race.  Forest has a strong record of conservative leadership in the Senate.
The NRA has been slowly evolving into a GOPe outfit.  I know, from 2012, that the GOPe was not interested in Dan Forest.  They worked against him in the primary, and gave him little to no help in the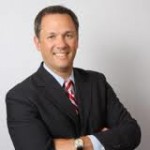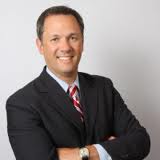 general election. I know that the lieutenant governor's post is pretty much meaningless in the grand scope of things.  But if the NRA is declining to endorse  — or retracting an endorsement of — Forest, they need to let us know WHY. 
The NRA did publish a release on their website, dated Sept. 27, touting an endorsement of Forest.  But I had to go to Google to find it.  Who else is going to do THAT? 
A mailer mentioning Forest's name right along with McCrory's and Newton's would have been a much more valuable asset to Lt. Dan's reelection team.