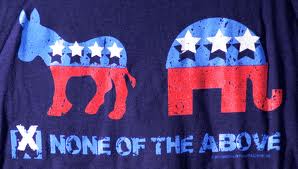 For those who want a choice in November's US Senate race beyond Republican Thom Tillis, Democrat Kay Hagan, and Libertarian Sean Haugh, time is running short.  Anyone who wants to be written in — and have their votes tabulated officially under their name in November's final results — needs to have 500 signatures submitted and approved by this coming Tuesday.
It looks like there are three people seriously pursuing official write-in status.  Former legislator John Rhodes has submitted 267 signatures, with only 195 approved. Former Indian Trail town councilman David Waddell has submitted 346 signatures, with only 308 approved.   Barry Gurney has submitted 515 signatures, with only 435 that have been formally approved.
Signatures can be collected and submitted to ANY county board of elections office through Tuesday.