McCrory admin stocking up on Dems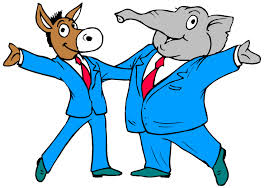 In the early days of the McCrory administration, we heard from transition insiders moaning about how Bev Perdue had loaded the bureaucracy with Democrat loyalists — even in posts typically meant to be gubernatorial appointments — before leaving office.  But as we've moved further into the McCrory era, it appears Gov. Pat has become quite adept, himself, at stocking the bureaucracy with Democrat loyalists.
We've received reports from Jones Street about Democrats being appointed by the governor's office to community college boards all over the state.  The John Locke Foundation expressed shock at McCrory's decision to appoint more Democrats than Republicans to the State Textbook Commission — which decides what our kids will be using in the classroom.
Now, let's look at the state Department of Administration — specifically deputy secretary Speros Fleggas.  Fleggas, of Raleigh, is a registered Democrat who — according to state board of elections records — voted with a Democrat ballot as late as May 2014.  Jones Street sources tell me that the governor's office has just appointed Fleggas to be the new "policy guy" over at NC DOA.  That's right. A Democrat loyalist will be in charge of setting policy at a cabinet-level agency.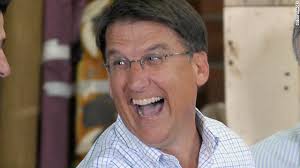 This is starting to look a lot like what happened with Arnold Schwarzenegger in California.  Conservatives and moderates came together to help the Republican Schwarzenegger throw out incumbent Democrat governor Grey Davis in a recall election.  Arnold-backers envisioned all kinds of grassroots reforms.   In the early days, Arnold got knocked around by the Democrats in the state legislature.  Then, he hires Davis' chief of staff to run his office.  So, you then had the woman who helped execute the far-left agenda that got Grey Davis thrown out, and replaced by Arnold, running the day-to-day ops of the Schwarzenegger administration.   And Republicans were left with the dilemma of watching a Republican governor they helped elect pushing a leftist agenda.