#NCSEN: WRAL debate battle demonstrates power of New Media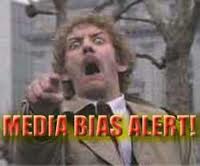 In the old days, conservative candidates simply had to TAKE whatever WRAL or The Charlotte Observer or The N&O dished out.  The powers-that-be at those institutions decided what got communicated to the people of North Carolina.  And that was that. 
Owners of those media groups have openly supported Democrat candidates while their business operations portrayed themselves as fair and unbiased. WRAL owners Jim and Barbara Goodmon, for years, have dumped heaps of money on liberal causes.  The Daniels family was smack dab in the middle of Democrat causes during its years owning The Raleigh News & Observer.  Family members dumped hundreds of thousands of dollars into the state and national Democrat Party coffers.  Some even got appointments in Democrat administrations in Raleigh and DC.  The owner of The Fayetteville Observer has regularly donated money to Democrats his paper covers on a daily basis.  
Here, in 2014, the playing field is evening out a little bit.  Right-leaning Facebook pages and Twitter accounts have popped up to disseminate information from a conservative perspective.  Online media sources like ours, The Carolina Plotthound, Pundit House, Lady Liberty, AgentPierceSaid. The Beaufort Observer, and Sister Toldjah are providing a stiff challenge to WRAL and the rest of the Old Media. (Chuck Suter and his guerilla video work are also accomplishing great things.)  The N&O newsroom can no longer spike or bury a story.  Multiple right-leaning online news sources here in The Tar Heel State can get the word out to hundreds of thousands of people instantaneously.  (As an example, our site has more unique visits in a week than our local paper's site –now owned and operated by The N&O's former owners —  has in a month.) 
So, when it came time to put together the GOP debates for the US Senate primary, many in the old media thought it was going to be business-as-usual. THEY were going to decide which candidates got exposure on their airwaves or in their pages.  Never mind that they all define themselves as the defenders of the people's right to know.  
For months, old media has been describing Charlotte pastor Mark Harris as a leading contender for the GOP nomination.  But when it came to organize a candidate debate, WRAL decided he was not significant enough to include in their event.  Harris' campaign howled in protest.  Our friends at The Carolina Plotthound took the fight directly to WRAL on Facebook.  The Plotthound suggested that the Harris exclusion may have had something to do with his advocacy for 2012's marriage amendment to the state constitution — a ballot issue that WRAL's owners fought against aggressively.  Campaigns on Facebook and Twitter started up.  Multiple blogs started raising questions.  In the end, WRAL caved and added Harris to the debate lineup.  
Old media is losing viewers and subscribers.  Notice how many newspaper web sites are having to erect pay walls? Notice how many local TV news shows are relying more on file footage from the wire services and a depleted reporting staff?  
In the old days, The Right had no soapbox to get up on and challenge this newsroom-bred nonsense.  Things are a wee bit different now.