#NCSEN: Utah's Mike Lee ALL IN for Greg Brannon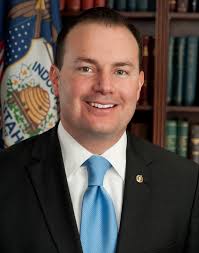 In 2010, Utah's Mike Lee made his first bid for elected office — waging an underdog campaign taking on a well-funded, well-known GOP establishment figure in the state's US Senate race.  Lee shocked the political world by sending Robert Bennett packing.  In 2014, it appears Lee wants to help Greg Brannon do something similar in North Carolina.
Today, Senator Lee has announced his endorsement of — and his intentions to campaign for –– GOP candidate Greg Brannon in North Carolina's 2014 Senate race:
[…] "2014 is a critical year for conservatives and once again, North Carolina is on the front line. The opportunity before us is the most important work conservatives have faced in a generation. It is the work of redefining our movement, rebuilding our party, and rescuing our nation."

"That's why it is critical that conservatives win with a candidate who will not only commit to restoring the proper role of government, but also one who will put forward positive, specific policy proposals to get America back on track."

"Greg Brannon is dedicated to enacting a conservative reform agenda in Congress.  He is willing to challenge the status quo and entrenched special interests. And he has pledged to work alongside myself, Ted Cruz, Rand Paul, and others in the Senate to change the way Washington works."

"Greg Brannon will be a strong voice for the people in the Senate and I am proud to endorse him," concluded Senator Lee. […]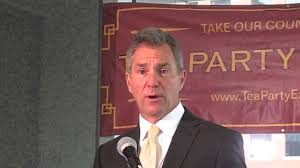 Mike Lee is a respected Tea Party figure who allies himself with fellow conservatives Ted Cruz and Rand Paul to push an anti-establishment, limited government agenda on the floor of the Senate.  The Lee endorsement — coupled with previous endorsements by senator Rand Paul (R-KY), columnist and author Ann Coulter, and FreedomWorks — clearly positions Brannon as the Tea Party favorite in the North Carolina GOP primary for US Senate.
Most every poll taken in the race shows Brannon and establishment favorite Thom Tillis as the two leading candidates in the GOP primary field.