#NCSEN: PPP poll shows we're headed for a GOP runoff.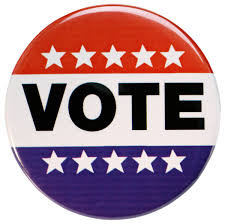 Public Policy Polling has released its latest numbers on the 2014 US Senate race. The Democrat  pollster is finding what a lot of us have known. This thing — at least on the GOP side — is WIDE OPEN.
The latest survey shows state House speaker Thom Tillis leading the GOP primary field with 20 percent, followed by Greg Brannon and Heather Grant at 13 percent each. (One month ago, in this same poll, Tillis had 19 percent, followed by 11 percent each for Brannon and Grant.)
Ted Alexander pulls 10 percent, Mark Harris is at 8 percent, and Edward Kryn is at 2 percent. (If my math is right, that ads up to a 34 percent showing for UNDECIDED.  Yessirrree. WIDE OPEN.) 
In head-to-head matchup tests for the November general vote,  Hagan is tied with Kryn but trails all other candidates.  Alexander (45-38) and Brannon (43-40) poll the best against Hagan.  Tillis and Harris poll at 42-40 against Hagan.
Both Alexander and Grant have little to no money, campaign structure, or name ID.  How are they polling so competitively?  Campaign observers tell me that both are performing very impressively in candidate forums. THAT may be making a difference in generating buzz that pays off in the form of poll results like this.  Does it necessarily mean that — if either of them manages to escape the primary — they can be competitive for the November race?  Time will tell. 
Most of the GOP field — according to the PPP poll — has name ID ranging from 25 to 28 percent.  Tillis is the best known, at 44 percent.
We concur with PPP on what appear to be the biggest news in the poll.  Mark Harris has been portrayed in the media as the conservative alternative to Thom Tillis — yet he has been consistently polling at the rear of the pack.
Thom Tillis has spent $300,000 on TV advertising, and holds a senior position in the General Assembly that allows him to obtain press coverage basically whenever he wants it.  Yet, he still has only 44 percent name ID and his lead over the primary field has shrunk by ONE point in the last month.  Mr. Inevitability is not even showing the best head-to-head numbers against Hagan.
Tillis is also polling well below the 40 percent mark needed to win the primary outright and avoid a runoff.
Candidate filing ends at the end of this month.  The primary election happens the first week of May.