#NCSEN: Rove "adjusts" Tillis position on ObamaCare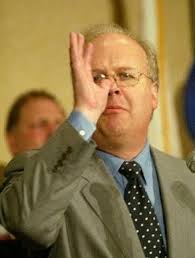 The shih-tzu reports in this morning's Morning Memo about supervillain Karl Rove's efforts to protect his candidate in the GOP primary for US Senate in North Carolina:
A super PAC supporting Thom Tillis' bid for U.S. Senate is airing a new television commercial that subtly shifts his position on the federal health care law.

The latest American Crossroads ad calls Tillis "a fiscal conservative with the guts to repeal and replace Obamacare." (See ad below.)

The original spot from the Karl Rove-backed group's – which is spending $1.1 million in April to boost the House speaker's contested primary race – described his stance this way: "the conservative guts to replace Obamacare with honest health care reforms."

The rephrasing comes as Tillis faces criticism from his Republican rivals, particularly tea party candidate Greg Brannon, who suggest he is soft on the issue.

It appears to respond to the Brannon's campaign's criticism of the initial ad. In a statement at the time, the Brannon campaign noted the Crossroads ad made "no mention of repealing Obamacare, which would take real guts, and surprisingly it even references the same radio interview in which Thom says Obamacare is a great idea that can't be paid for." […]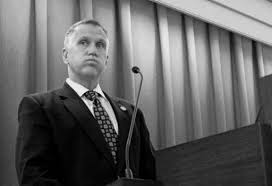 Interesting.  Mr. Inevitable a/k/a Mr. Big Boy Pants™ — the all-but-elected front runner — is responding to the baby doctor.  Successful campaigns usually set the tone and agenda for a campaign.  
Grandmaster Karl is trying hard to save his man.  But it's hard to ignore the fact that ol' Thom was hardly a cheerleader for the effort in the General Assembly to reject the federal money for setting up health care exchanges for ObamaCare.  He worked hard to push legislation through the assembly that would establish state health care exchanges — but that effort was smacked down by the state Senate.  Mr. Big Boy Pants™ also spent a lot of time talking privately with business leaders around the state — telling them it was not a question of IF we get ObamaCare, but HOW we implement and manage it.