#NCSEN: Rasmussen says Hagan 45, Tillis 39
When a firm known for being a Karl Rove shill says one of Karl's guys is down, you know things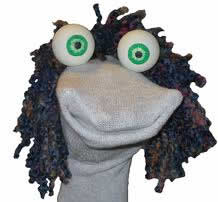 are getting interesting.  Rasmussen Reports released a survey today showing Senator Kay Hagan (D) with a SIX point lead over GOP challenger and state House speaker Thom Tillis. (Six percent of respondents favored "Someone Else" while Nine percent were undecided.) The poll of 1000 likely voters was taken from September 8-10 and has a margin of error of +/- 4 percent. 
One month ago, Rasmussen had Tillis up by FIVE POINTS.  In May, they had the Republican with a ONE point lead. Here's their current take:
[…] Among voters who say they are certain to vote on Election Day, it's a much closer race: Hagan 45%, Tillis 43%.

Still, North Carolina now moves from a Toss-Up to Leans Democrat in the Rasmussen Reports 2014 Senate Balance of Power rankings. 

Hagan who was elected to the Senate in 2008 with 53% of the vote has long been considered one of this year's most vulnerable incumbents, in large part because of her support of Obamacare which remains unpopular in North Carolina. But she has made the so-called "war on women" a centerpiece of her campaign, hammering Tillis for state budget cutbacks in the women's health area and his opposition to the contraceptive mandate in the health care law.

While Tillis leads by nine points among male voters in the state, Hagan has a 21-point lead among women. Tillis has lost ground among male voters over the past month, while Hagan's lead among women has grown.[…] 
Tillis wasn't much interested in debating his opponents in the primary.  But now, he can't have enough debates.
The latest from Rasmussen gives legs to the meme that this is a close race. But it also falls in line with other recent polling showing Hagan pulling ahead slowly but surely.