#NCSEN: PPP says Hagan opening up lead on Tillis while Libertarian Haugh polls at 11%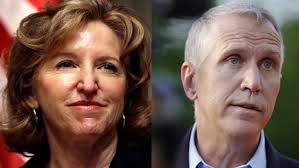 Public Policy Polling is out with some new numbers on the highly-watched US Senate race here in good ol' NC.  The survey of 1,076 registered North Carolina voters between June 12 and June 15 says 39 percent support incumbent Democrat Kay Hagan, 34 percent back the Republican Thom Tillis, and 11 percent back Libertarian candidate Sean Haugh.  Twenty percent of respondents were reached via the Internet. The survey has a margin of error of +/- 3 percent.  
PPP asked Haugh voters who they would back if their only choices were Hagan or Tillis.  Haugh supporters favored Hagan over Tillis by a 42-38 margin.
According to PPP, Hagan fares best in area codes 252 and 919.  Tillis fares best in area codes 828 and 336.  Haugh is strongest in area code 828.  (Tillis leads Hagan 38-35 in area code 704.) Tillis appears to have his highest favorable ratings in area codes 252, 704, and 919.  His highest unfavorable ratings are, surprisingly, in the two area codes where people know him best: 919 and 704.  
Hagan's favorability ratings are best in area codes 919 and 336 and with over-the-Internet respondents.   Her disapproval ratings are the lowest in area code 919 and over the Internet.  Her disapproval ratings are between 50 and 57 percent in every other area code. 
I know the usual arguments about PPP and their biases and their methodology.  But let's scoot over to RealClearPolitics and look at other polling on the race.   A May 7-8 survey by GOP-leaning Rasmussen Reports had Tillis up over Hagan 45-44.   A May 20-22 survey by Civitas had Tillis up 46-41 over Hagan.  A June 6 to June 8 survey by Magellan Strategies — which polls for the Koch Brothers, among others — had Hagan up 47-46. And then we have this PPP survey.
PPP shows Hagan with a 42-46-12 favorable /unfavorable/unsure rating.  They show Tillis at 23-45-32.  Both of them appear to be equally unpopular, but more people seem to have an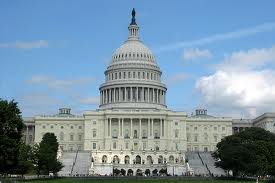 opinion of Hagan than they do of Tillis.  
PPP — which typically polls for leftists — suggests that Tillis is being hurt by the legislature being in session.  There could be SOME of that at work here. But most people out there can't even tell you WHO their legislator is, much less what the legislature is working on.  
It DOES appear that Hagan has improved as Tillis has scaled back his TV airtime.  Hagan is on the air right now with a pretty good ad featuring a retired Marine talking about his deceased little girl and Kay Hagan's fight to keep other little girls from dying like his did.  
It will be interesting to see what happens once the GOP standard-bearer ramps up his TV ad assault for the general election.