#ncsen: More on Civitas poll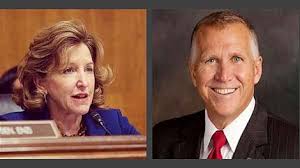 Here are the cross-tabs.     The data does show a 41-40 Hagan lead.  But if you factor in those leaning Tillis (1%) and those leaning Hagan (5%), you actually have a 46-41 race. (If leaners keep leaning in their respective directions.) 
When asked about a two person race — respondents went for Hagan over Tillis by 50-43. (That would tend to make one believe the incumbent benefits from those abandoning Sean Haugh.) 
It's interesting to look at the people who are definite in their support of each candidate.  The definites have Hagan and Tillis pretty close with Men.  (Tillis holds a 4 point lead there.)  Hagan has a much wider lead among women who have definitely made up their mind.
Hagan leads Tillis in the Triangle, the southeast, and the northeast.  Tillis leads in Charlotte and the Piedmont.  Things are tight in western North Carolina — with Tillis showing a slight lead there.
Civitas breaks things down by age demographics.  People 18-25 are overwhelmingly going for Hagan.  Tillis leads with the 26-40 crowd AND the 41-55 crowd. The two are neck-and-neck (with Hagan leading) among the 56-65 age group. The two are also very close with those 66 and older.
Hagan has a commanding lead among singles, while Tillis leads the married demographic.