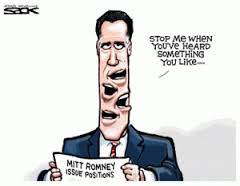 In 2012, we were told Barack Hussein Obama would be political 'dead meat' when he faced the voters in 2012.  The economy was terrible.  National morale was down.  It was shades of Jimmy Carter.  We just had to find the right champion to take the man down.
During the GOP presidential primary, we were told Mitt Romney was 'more electable' than Rick Santorum, Herman Cain, Rick Santorum and any other right-of-center contender that year.  Mike Huckabee told us so.    CBS News told  us so.  National Journal told us so. 
People got sold on the 'most electable' spin and gave Romney the GOP nomination.  How did that work out? 
We're seeing shades of 2012 in the 2014 GOP primary for US Senate in North Carolina.  All of the usual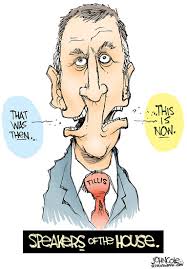 establishment suspects are telling us Thom Tillis is the most electable candidate. That spin is being pounded into people's heads in precincts across the state.  The effects of that effort can be seen in an article in this morning's N&O:
Like many Republican voters, Wayne and Lynn Dahnke are torn when it comes to the U.S. Senate primary.

They align with Greg Brannon's strong conservative politics. But they consider Thom Tillis the stronger candidate against Democrat Kay Hagan.

"Thom Tillis is a moderate, in my opinion. Brannon is more conservative," said Wayne Dahnke, a 68-year-old real estate appraiser. Next to him at a GOP event in Sanford near their home, his wife nodded in agreement. But he added, "I'm leaning toward Tillis because he's more likely to beat Hagan." […]

But it left questions in Lynn Dahnke's mind. "I want him to explain to me the broader conversation about Obamacare and state exchanges," she said.

She didn't get the chance to talk to him at the GOP event. But like her husband, she said she is leaning in Tillis' direction because he can win in November.
The latest polls for the primary shows Tillis leading his nearest GOP competitor by 26 points and 18 points. The problem?  Move to the general election head-to-head matchups.  Greg Brannon beats Kay Hagan. Mark Harris beats Hagan  Heather Grant beats Hagan  Thom Tillis DOES NOT.
Flash back to 2012.  The folks at Reason pointed out that even though the general consensus was Romney was more electable, Newt Gingrich was in a statistical tie with him.  Sound familiar, North Carolina?