#NCSEN: Let the PSYOPs begin ….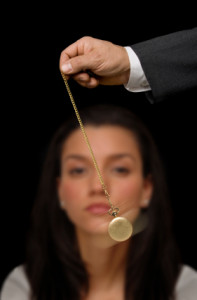 We're down to crunch time in the primary.  The establishment is falling all over itself to paint a picture illustrating Thom Tillis running away with this thing.  
We've gotten a lot of talking heads from Raleigh and DC describing Tillis as "the one who can win."  The problem? Polling may show Tillis at the top of the pack in the primary, but it also shows him losing to Hagan in a general election.    He runs weaker against Hagan than Mark Harris, Greg Brannon AND Heather Grant AND Ted Alexander.  What does that do to the establishment argument that Tillis is THE ONE who can beat Hagan?
It's also being repeated that neither Brannon nor Harris have any money.  Granted, Karl Rove and the Bush team have helped Tillis rack up $2.7 million through April 15.  Brannon has $1.1 million to Harris' $845,000.  One million dollars is not exactly something to sneeze at.  Ask Dr. Evil. 
It's also quite interesting to see the dramatic jump for Tillis in the polls In February's PPP survey, Tillis had 20 percent of the primary vote to 13 percent each for Brannon and Grant.  In March, PPP had Brannon and Tillis tied at 14 percent each.  Their poll released here in April has Tillis with 46 percent to 20 percent for Brannon.  From 14 percent to 46 percent in a little over a month.  THAT is an amazing jump.  Tillis has been on TV and radio for months and has been sputtering and stalling in the polls. During that time, his favorables barely moved, but people began moving from undecided to unfavorable.   Now, he gains 32 points in the polls in a little over a month?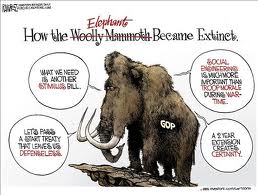 Public Policy Polling is a left-leaning organization.  Yet, their competence is being questioned by the legendary liberal publication The New Republic.  (See THIS and THIS, for starters.)  
Let's put the polling in a historical perspective.  First, let's look at the 2008 race for North Carolina governor (McCrory vs. Perdue).  Perdue won that race 50.3 percent to 46.9 percent.  Final polls had samples of likely voters between 601 and 682.  (This year, PPP has a sample of 692 while SurveyUSA/ Civitas has a sample of 392.)  The AP's final poll had the race as a tie at 44 percent.  Survey USA's final poll had Perdue up 48 to 47.   Research 2000 came closest by predicting a 49 to 44 Perdue victory.
Let's look at Hagan-Dole in 2008.  Kay Hagan beat Elizabeth Dole 52.7 percent to 44.2 percent.  Sample sizes for the surveys ranged from 600-700 likely voters.  Rasmussen went for Hagan, 52-46.  Mason-Dixon had Dole leading 46-45.  Research 2000 had it as 50-45, Hagan.
Let's go to the 2010 US Senate matchup between Elaine Marshall and Richard Burr. Burr won that one 55-43.  Polling samples were from between 500 and 847 likely voters.  The final Survey USA had a 53-38 Burr victory. Civitas had a 44-34 Burr victory. PPP had a 52-40 Burr victory.  Rasmussen had 52-38 Burr.
Let's look at North Carolina governor 2012.  McCrory beat Dalton 54.6 percent  to 43.2 percent.  Samples ranged from 500 likely voters to 1238 likely voters.  Rasmussen picked the race at 54-35, McCrory.   Elon picked it as 52-38, McCrory.  SurveyUSA went with 53-36, while PPP went with 50-43, McCrory.
Now, let's move to 2014.  Civitas / Survey USA has Tillis up 39 percent to 20 percent over Brannon.  PPP has Tillis at 46 percent to 20 percent for Brannon.  PPP had a sample of 694 while Civitas had 392.  For both of these pollsters, these were the smallest samples they've used since 2008.  Why?  Take a statistics class and you'll learn that the bigger your sample gets, the more likely your results are to be accurate.   Why go small for 2014?
Don't fall for spin being circulated out there. Don't let Raleigh and DC beat you down and discourage you.   Make your voice heard.  Get informed on the issues, and get out there and cast your vote on or before May 6.