#NCSEN: Lil' Jordan's Todd Akin analogy might be hitting a little too close to home
Lil' Jordan, US Senate candidate Thom Tillis' diminutive sidekick, took a predictable route in defending his boss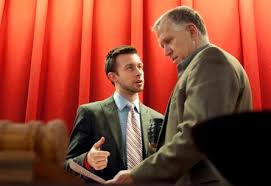 from the latest round of Democrat ads:
[…] Tillis' campaign issued a response that avoided discussing the substance of the ad, instead attacking Democrats and trying to use the attack to raise campaign money. "Harry Reid and far-left liberals hit the panic button yesterday," said spokesman Jordan Shaw in a statement. "They have given up on propping up Kay Hagan, and they know their only chance at victory is meddling in the Republican primary. It won't work."

It's inevitable that critics would use the embarrassing episode to attack Tillis, but the timing is interesting. It would appear to help Republicans Greg Brannon and Mark Harris, who trail Tillis in polling and fundraising.

In an email to supporters, Shaw called it "the McCaskill Plan," a reference to Missouri Sen. Claire McCaskill. In 2012, some conservatives accused the McCaskill campaign of boosting Todd Akin in the GOP primary, knowing he had liabilities for the November election. "Harry Reid and Kay Hagan are now meddling in the Republican Primary. They want to pick the Republican nominee. And the candidate they do NOT want to face is Thom Tillis," he wrote.
The little guy was all bent out of shape about the latest TV ad, from a SuperPac controlled by Harry Reid, that rehashes a sex-and-lobbyists scandal that took down Tillis' chief of staff and another employee.  Both left Tillis' staff, but got big Tillis-approved severance packages on the way out the door.
It's good to reflect on Todd Akin and the 2012 Missouri Senate race when talking about the 2014 action in North  Carolina.  It is a very relevant analogy — but not one that Lil' Jordan and his boss might like.
Our buddy Pete Kaliner raised an interesting point: Until Akin shoved his foot in his mouth, he was Karl Rove's favored candidate in Missouri.   Just like Thom IS here in 2014. 
Rove turned on Akin late in the election, and even tried to pin the whole mess on Jim DeMint and The Tea Party.  Demint's PAC smacked Rove down pretty hard in response.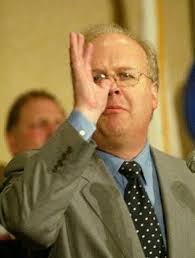 Lil' Jordan suggests that the Democrats are running ads against Tillis because they would rather run against ANYONE but him.  Just like they did with Todd Akin in Missouri in 2012.  Actually, in Missouri, the Democrats purposely ran ads during the primary making Akin out to be a scary ultra-conservative — trying to steer primary voters toward him and away from another more viable candidate in the three way race.  There is no comparison between those 2012 ads and the 2014 ads talking about Tillis' chief of staff and roommate running around with a lobbyist.
Looking at the entire 2014 primary field in North Carolina, Tillis presents the juiciest target for Democrat opposition researchers seeking to divert attention from Kay Hagan's antics. They may be guilty of meddling in the GOP primary — trying to stir up more chaos — but this latest move does nothing to promote Tillis in the eyes of the conservative voters who are most likely to turn out on May 6. 
Folks, like it or not, Thom Tillis is our Todd Akin.