#NCSEN: Did Thom Tillis shoot up this man's building? (Enquiring Minds Want to Know!)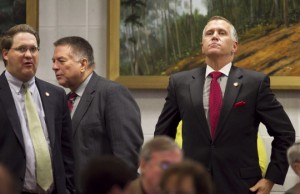 Cornelius resident Kenneth Cooke wants someone to pay for cleaning up the 2005 vandalism to one of his farm buildings.  His number one suspect? Then-Cornelius Town Councilman Thom Tillis.  
Cooke sent Tillis an invoice for $200 in 2005, seeking reimbursement for cleaning up paintball damage to one of the structures on his Mecklenburg County farmland.  How did the now-state House speaker and US Senate candidate respond to the invoice? With a certified letter, of course:
[…] On Monday, April 4, 2005, I received a hand written invoice in the amount of $200.00 from your brother (See attached invoice copy: Bill for Cleaning Equipment & Buildings-Cooke Farms). This letter is being sent to inform you that I do not intend to remit payment for the work delineated in the invoice.

Your basis for invoicing me related to a comment I made in a past Town Board meeting in discussions about the annexation of the Stratford Forest subdivision and a parcel of land your family owns. In the process of hearing citizen comments and discussing the issue, I made an off-handed comment that "I may have played paintball there a time or two." I do play paintball on a regular basis, but I have never played paintball on your property. However, I owe you an explanation and apology.

My comment was made shortly after one of your family members and another citizen spoke out against the annexation.  Their comments suggested that the Board was some sort of detached entity disinterested in the well being of the Town's citizens as a whole. In an effort to "humanize" the Board by my offhanded comment, I became guilty of a white lie. My comment was not intended to harm anyone. My intent was to have the participants in the meeting think of us as people/neighbors trying to do the best we can to lead the Town, rather than insensitive bureaucrats intent on harming our citizens. Clearly, the approach I used was an error in my judgment, and I apologize for having misled you. […]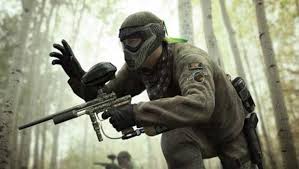 By the way, the Cooke family claims to have Tillis on tape admitting to having paint-balled their property.  (See the handwritten note on the linked pdf.) 
One of the more interesting things on the linked letter is who got copied (cc:) — the Cornelius mayor and commissioners, and W.T. Campbell of the Campbell, Campbell and Edwards law firm.  Remember that firm?  That is Speaker Thom's brother-in-law's high-powered Massachusetts-based law firm whose clients have had an incredible amount of success in North Carolina during the time Tillis has led the state House. 
Two hundred dollars would likely not even cover one hour's billing from the Campbell firm.  SO, why drag brother-in-law into a $200 dispute with an average-Joe resident of Cornelius, North Carolina?
A certified letter from a town commissioner, copied to a law firm and the powers-that-be in town could prove to be quite intimidating to an average resident.