#NCSEN: Conservative write-in effort kicks into gear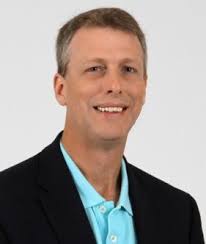 If all goes as one group of activists hopes, North Carolinians will have a FOURTH choice for US Senate this November.  Democrat Kay Hagan, Republican Thom Tillis, and Libertarian Sean Haugh already have places on the Senate ballot.  Activists led by some Charlotte-area Tea Partiers are seeking to qualify former Republican state legislator John Rhodes as a write-in candidate on the November ballot.   A web site (writeinrhodes.org) has been launched, and a video interview with Rhodes, himself, has been released.   The site includes downloadable forms for collecting signatures and instructions on what do with those signatures.  They must be collected and submitted by no later than July 22.
State law requires at least 500 signatures from duly registered North Carolina voters to ensure that a write-in's votes are tallied on Election Day.  You can write in "Donald Duck," but unless petitions have been submitted in support of Mr. Duck, those votes will simply be ignored at tally time. 
Long-time followers of North Carolina politics may remember Rhodes as a member of the long-suffering Republican minority in the state House.  Many saw him as the key — the catalyst — in the downfall and indictment of House speaker Jim Black.  Rhodes utilized his floor privileges, and the media, to call attention to the misdeeds of Black and his Republican ally Richard Morgan.
In 2005, Americans For Prosperity named Rhodes as its "Legislator of The Year."  In 2006, the Charlotte political machine lined up former Cornelius town councilman Thom Tillis to primary Rhodes.  Rhodes was attacked for being too mean to Jim Black, not bringing home enough government pork to Charlotte, and for being found "ineffective" in a survey of lobbyists.  All that, coupled with a ton of special interest money, succeeded in toppling Rhodes and producing a little payback for Black and his cronies.
Rhodes is now unaffiliated — having left the GOP and politics altogether after his 2006 defeat.  In a written statement, Rhodes had this to say: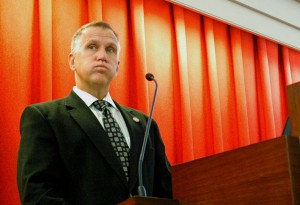 " I harbor no political ambitions.  I did not seek this out.  But I have been approached by an incredible number of people asking me to agree to this.  The encouragement is certainly very flattering.  If the people of North Carolina decide to select me as their next United States senator, I will be honored and will serve them to the best of my ability."
Rhodes said his time in Raleigh gave him some special insight into the seedier side of governing and politics:
[…] "It is evident that simply a Republican or Democrat majority won't fix Washington  — only changing the way Washington operates will help. When a politician is essentially owned by numerous corporate sponsors, in fair public disclosure, they really should wear a racing jumpsuit laden with logos similar to a stock car driver so we really know who is driving their decisions and funding their seats in our Legislature. Sadly, 'corporate sponsors' now own a majority of our elected officials."  […]