#NCSEN: A RNC-Tea Party powwow in Charlotte?
Sources a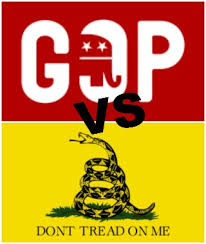 re telling us that emissaries from the DC Republican establishment had a sit-down with NC Tea Party activists in The Queen City Tuesday evening.  Roughly a dozen activists — most of whom were closely affiliated with Greg Brannon's primary campaign for the US Senate — met with two individuals identifying themselves as Republican National Committee operatives at the Taco Mac sports bar near South Park Mall. 
"They wanted to know where we might find some common ground," on Tea Party-affiliated attendee told us. "They said they understood there was some heartburn among Tea Partiers about the GOP and Thom Tillis and other things. They said they were here to listen to us."
Another Tea Party source told me the group peppered the RNC pair with questions, but got rather vague and non-responsive answers.  One Tea Partier pressed the RNC pair on  how or when the RNC plans to meet the Tea Party at least halfway on some concerns.
"One of the RNC guys basically said 'We're not going to do anything for you or give you anything,' " said one of my sources."We were basically told 'We'll listen to what you're saying. But we expect you to smile and get on board, and we're not going to change one bit.' "