#NCSEN: A conservative write-in campaign?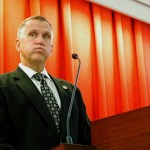 In 2006, Thom Tillis ousted fellow Republican and incumbent John Rhodes in a nasty primary fight for a Mecklenburg County state House seat.  In 2014, Rhodes COULD end up making things very interesting for Tillis as he seeks a US Senate seat.
While in the House, Rhodes made statewide headlines for his efforts in publicizing the ethical lapses and antics of then-House speaker Jim Black (D-Mecklenburg) and his Republican ally Richard Morgan. Morgan lost his bid for reelection in 2006, while Black was convicted and sent off to federal prison on corruption charges.  Rhodes was seen as the catalyst that got that whole ball rolling.  Tillis' primary challenge in 2006 was seen by many as payback against Rhodes by Black and Morgan allies.
Rhodes had been named Legislator of The Year by Americans For Prosperity in 2005 — just one year before losing to Tillis.
A group of grassroots activists is circulating THIS PLEA for assistance in gathering signatures for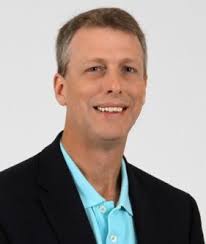 Rhodes — now unaffiliated — to be placed on the November general election ballot for US Senate.  According to the linked document, five hundred signatures from registered North Carolina voters need to be gathered by July 22.
We contacted Rhodes by email for comment on the whole signature drive.  Rhodes said he has no involvement in the effort, and that it is being driven by a group of grassroots activists completely separate from him.  He said the 2006 campaign put a bad taste in his mouth about elected politics — and that he has given little thought to throwing his hat back into the ring. Rhodes said he will neither endorse nor fight the signature drive, but will be glad to serve if the people of North Carolina decide to send him to DC.  
Rhodes said he has heard from a number of GOP insiders who have encouraged him to denounce the draft effort.  He told me:
"They say this will kill the GOP's chances at retaking the Senate.  It's not just about replacing Hagan, a woman with a D next to her name, with a guy who has an R next to his name.  It is about changing the method for doing business up there in Washington.  People need to keep that in mind."
Write in campaigns for the US Senate are tough. Republican senator Lisa Murkowski did it in 2010 in Alaska — after losing her bid for renomination. In 1954, then-Democrat Strom Thurmond got elected to the US Senate as a write-in candidate in South Carolina.
While the odds of a Rhodes victory may be slim, there may be other factors at play.  There is a sizable faction of disgruntled conservatives who did not support Tillis in the primary.  Libertarian candidate Sean Haugh offers one option for disaffected conservatives to park their vote and show their displeasure with Tillis.  Rhodes may offer another option.  If the Rhodes write-in effort gathers enough steam, it could force Theam Tillis to start paying a little more attention to their right flank.