#ncpol: Wednesday morning quarterback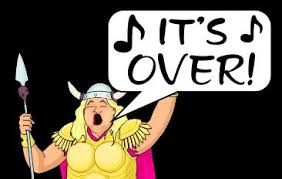 $100 million for THIS?  Somebody needs to talk to the manager or ask for a refund or something. 
The smoke has cleared. The campaign paraphernalia is still littering the road shoulders.  And we've got two to six years (in some cases FOREVER) to contemplate or endure the choices that were made yesterday.  Let's get started:
US Senate: Either way this went, history was going to be made.  If Hagan had won, it would have been the first time in 46 years that a Democrat has been re-elected to a US Senate seat in North Carolina.  Thom Tillis's 48-47 victory gives us the first US senator from North Carolina  — since we've been allowed to vote on them — to make it to DC without ever reaching the 50 percent mark.  (I've been following the politics game for about 26 years and I don't remember another instance.  Some of you out there who have been around longer MAY remember an exception.) 
There are only 25,655 registered Libertarians in North Carolina. Yet, their candidate Sean Haugh netted 108,177 votes in Tuesday's election. (There were also 5,231 write-ins.  Wake had 563, while Mecklenburg had 470 of those.)   Right now, Hagan and Tillis are separated by ONLY 48,501 votes. 
Turnout made a huge difference in yesterday's vote.  Hagan won the larger counties like Mecklenburg, Guilford, Wake, Forsyth and Cumberland.  Tillis eked out a 60-vote victory in New Hanover County, and suffered a close (2000 vote) loss in Robeson County – – a locality normally a source of a plethora of Democrat votes.  Cases like that MAY have made a huge difference.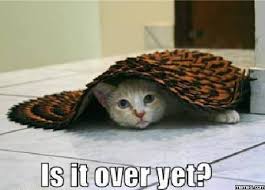 Judicial: It looks like my theory about voters going with the candidate whose last name comes first alphabetically held.  (Mark Martin AND John Tyson — who benefited from special NCGOP attention – -were the exceptions.)  We need to either (1) step up voter education about judicial candidates or (2) conservatives need to start recruiting candidates with last names that start with A.
General Assembly:  We knew about the leftist BluePrint conspiracy for more than a year.  We KNEW the left was going full-bore slanderous on the GOP majority on Jones Street.  And the state party ended up letting them do it pretty well unopposed.
Thom Tillis ran for the US Senate while clinging for dear life to his speaker position for as long as he could.  That encouraged Team Hagan to turn its guns on the legislature.  So, a lot of folks in the legislature — normally used to running low-key races — were caught in the crossfire between Thom Tillis & The RNC and Kay Hagan & the national left.
The effort to demonize the legislature apparently backfired.  In the House, it appears Republicans have lost FOUR seats. (Ironically, all four were held by strong Tillis allies.)   This leaves the House Republicans with 73 seats — a supermajority by ONE seat. (It requires 72 votes to override a gubernatorial veto.A simple majority is 61 votes) So, there appears to have been no Tillis coattails for the lower chamber.
On the Senate side, Phil Berger's troops appear to have held all of their seats and captured ONE Democrat-held seat.  That increases the size of the GOP caucus to 34 of the chamber's 50 seats.  (It requires 30 votes in the state Senate to override a gubernatorial veto.  You need 26 votes to claim a majority in the chamber.)
Constitutional Amendment:  I am still floored that this amendment passed.  I can't believe people were so ready to vote to modify a right so specifically outlined in the US Constitution.  Perhaps, people were still in the mindset from May 2012. (That amendment was good, so this one must be too.)   I'm hoping someone will challenge this in court.  If something (gay marriage) not even addressed in the US Constitution can be found constitutional, this infringement on a specifically-IDed right has GOT to be unconstitutional.